LG Optimus G Pro with 5.5in screen is now official
LG's answer to the Samsung Galaxy Note 2 is expected to get its European debut at Mobile World Congress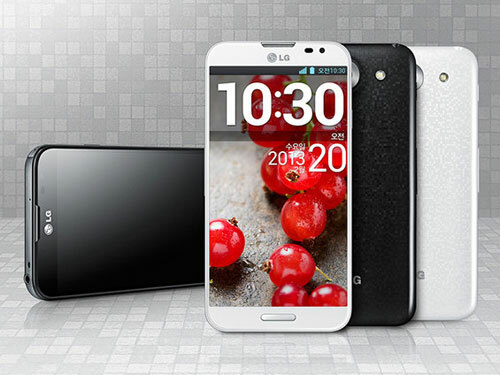 The LG Optimus G Pro has been officially announced in Korea, and looks set to be LG's response to the Samsung Galaxy Note 2.
The Optimus G Pro features a 5.5in 1080p screen made of curved glass that LG claims gives it a "2.5D" viewing experience (we're not really sure what that means but it sounds suspiciously like marketing spiel) and a Qualcomm S4 Pro processor, but aside from that LG is being quite coy about specs. It's not even clear exactly which version of Android is on board.
More should be revealed at Mobile World Congress 2013, which kicks off at the end of February. Stuff will be there to prod this phablet to within an inch of its life, so we'll give you a hands-on opinion then.
[via Know Your Mobile]
You might also like
Minecraft gets a slice of Raspberry Pi
Could the Apple iWatch launch this year?
Forget the £7000 Vertu Ti – stand out with these phones instead