LG prices up LG9900 Series 3D TVs
LG has pulled approximate prices out of the bag for its line up of 3D TVs due in the late spring, and as price tags from Samsung and Panasonic have ta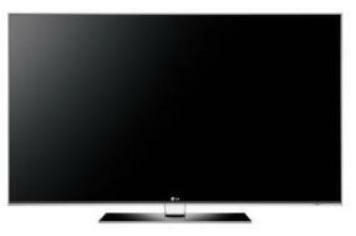 LG has pulled approximate prices out of the bag for its line up of 3D TVs due in the late spring, and as price tags from Samsung and Panasonic have taught us – it's not going to be cheap.
The full LED 3D-ready Infinia LX9900 Series will be available in 55in and 47in screen sizes, which will sell for between £3600-£4000 and £2500-£3000 respectively.
Both of the new TVs will have built-in Freeview HD tuners built-in, have 400Hz image processing and pack DLNA and Bluetooth connectivity, but just like big rival Samsung, the 3D glasses will be sold separately.
LG's also priced up its first 3D Blu-ray player, the BX580, which is expected to sell for between £260 and £350.
Of course, this isn't all we'll see from LG in the 3D category – we can also expect to see its passive 3D technology being rolled out across local boozers in the UK and Ireland, with the installation of now commercial 47-inch LG LD920 TVs.
These TVs will work with Sky 3D to bring football to fans in an extra dimension, in the same way the Arsenal vs. Manchester United game did back in January.
While we wait to get our hands on one of these for a full review, we want to know – will you be saving for a 3D TV? Let us know below.