Meet the IKEA TV
The Swedes will chuck in a TV, Blu-ray player and 2.1 surround sound in with your shelves too. Ultimate set-up?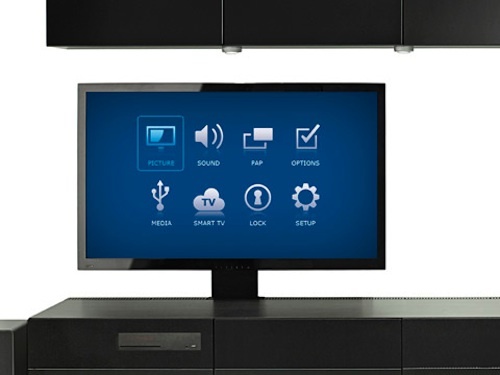 We all hate cables these days but instead of seeking some elegant wireless solution for your living room, you could just put your faith in those flatpack extrordinaires over at IKEA and buy the whole unit, TV, DVD player and surround sound system from them.
Not convinced IKEA knows how to build gadgets? Well, the TV itself is made by Chinese manufacturer TCL – known to us in Europe as budget brand Alcatel – so your £630 (US$1000) set-up might not exactly rival Samsung and LG for quality.
But we do know a few of the specs of the Uppleva tech: the full HD LED TV comes in four sizes with smart capabilities via Wi-Fi along with four HDMI inputs and two USB ports. Sound-wise you're looking at a 2.1 surround sound system with a wireless subwoofer and the choice of a DVD or Blu-ray player.
One remote controls all your Uppleva gear and the shelving set-up (to hide those pesky cables, remember) comes in three varieties, some with extra storage for DVDs or your Xbox 360/PS3.
A few select European countries (Sweden, France, Portugal, Italy, Poland, Spain, Denmark and Norway) can get their hands on the Uppleva furniture this autumn, while the rest of us wlll be seeing the kit in early 2013. We're just hoping there's no electrical schematic in the assembly instructions.
New iPhone 4S Siri ads star Samuel L Jackson and Zooey Deschanel
Fusion phone concept fuses analogue and digital