Motorola rolls out Honeycomb 3.1 update for the Xoom
The over-the-air upgrade finally reaches UK airspace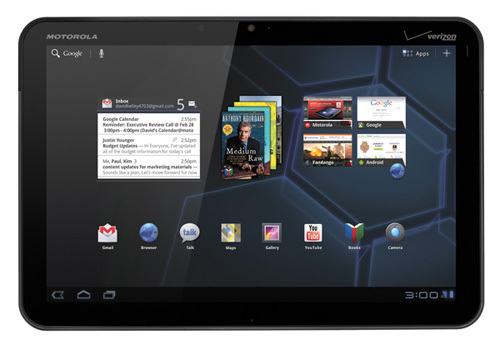 Xoom owners will get a serious case of Pimp My Moto this week as the Honeycomb 3.1 update is rolled out to Motorola's sturdy Android tablet here in the UK. With it, expect plenty of new features that play to the Xoom's connection-shaped advantages.
Not only can you now stick a 32GB SD card in the activated SD card slot, bringing your memory to a grand total of 64GB, but 3.1 sets up some mini office fun thanks to keyboard and mouse support via USB and Bluetooth. Cameras, joysticks and gamepads can also now be connected straight to your souped-up 3.1-powered Xoom.
Home screen widgets can be resized any way you like and you'll see more apps in one glance, making multi-tasking less mind boggling. It's a powerful update that really shows off the Xoom's talents. Can Motorola tempt you?
Also
Samsung Galaxy Tab 10.1 versus Motorola Xoom
Apple iPad 2 versus Motorola Xoom
Video – A weekend in the life of a tablet