Movie Classics – Back to the Future (1985)
From the moment that gleaming silver car disappeared in a flash of light and left a trail of fire, we knew we were witness to something special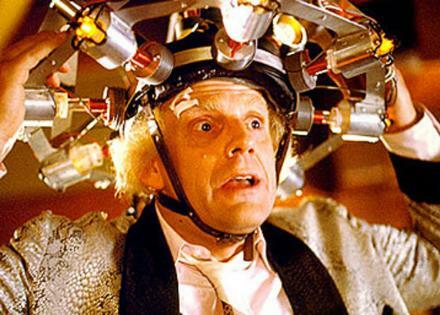 "When this baby hits 88mph, you're gonna see some serious sh*t." And serious sh*t is exactly what we saw. From the moment that gleaming silver car disappeared in a flash of light and left a trail of fire, we knew we were witness to something special.
Marty McFly (Michael J Fox) is an archetypal 1985 American teenager. He wears hi-tops and a baseball jacket, blows up guitar amps and skateboards in traffic when his girlfriend isn't looking.
His improbable best friend is aging crackpot inventor Doc Brown (Christopher Lloyd), whose experimental time machine – a DeLorean DMC-12 fitted with a flux capacitor – transports Marty back a generation, where he unwittingly disturbs the train of events leading to his parents' marriage.
With his existence depending on ensuring his parents meet and fall in love, the teenager constructs an elaborate plan – easier said then done when your mum has a crush on you and your dad is a snivelling dweeb being pushed around by Biff, the town bully.
But a plot about an unlikely turn of events, or the struggle to put them right, isn't enough to elevate a film to greatness. The magic came from Fox and Lloyd's on-screen chemistry and from the cartoonish suspension of disbelief that allowed a cinema audience to buy into a revision of history that saw a 1950s swing band inventing rock 'n' roll at a school dance.
Even after 25 years, the time-travelling adventure is a beacon to the fantastic excesses of '80s cinema. And it's up there with Top Gun for quotability: "Where we're going, we don't need roads."
Back to the Future trilogy, £28 from Play.com