MSN Video Player launching tomorrow
Microsoft has confirmed it will be launching its own UK video-on-demand service tomorrow offering around 1,000 hours of programming at launch.MSN Vide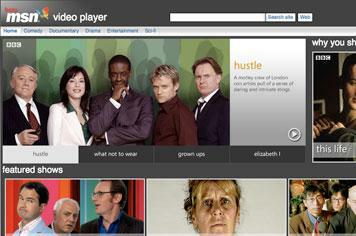 Microsoft has confirmed it will be launching its own UK video-on-demand service tomorrow offering around 1,000 hours of programming at launch.
MSN Video Player will offer episodes of TV favourites such as Skins, 8 Out of 10 Cats, Wife Swap and Secret Millionnaire for free viewing, and has partnerships in place with the likes of BBC Worldwide, All3Media, Endemol, Shed Media and Digital Rights Group.
The service has been in beta since last August, and during the pilot managed to pull in longer viewing times on average from each user than ITV and Channel 4's VoD services combined. Pretty impressive for a newbie.
While there will be some examples of HD content at launch tomorrow, Rob Crossen, head of video for MSN, told us more HD shows were on the way as a priority, even as soon as two weeks after the launch.
Rob also told us the team was in active negotiations with more producers to bring more shows to the platform, even hinting that films could be on the way in the near future too – although no names were given.
As for getting MSN Video Player mobile, it seems the first priority is to get the service up and running, raising awareness and upping the content, but Rob added it was certainly something that was in the pipeline for the future.
The service will be available from tomorrow, so be sure to check it out and let us know what you think below. We'll be keeping you up to date with any updates to the service as they happen.