MWC 2013 – Fujitsu Laser Headset shows Google Glass how it's done
Imagine a screen floating in your vision – allowing you to see normally, but feeding you visual information at the same time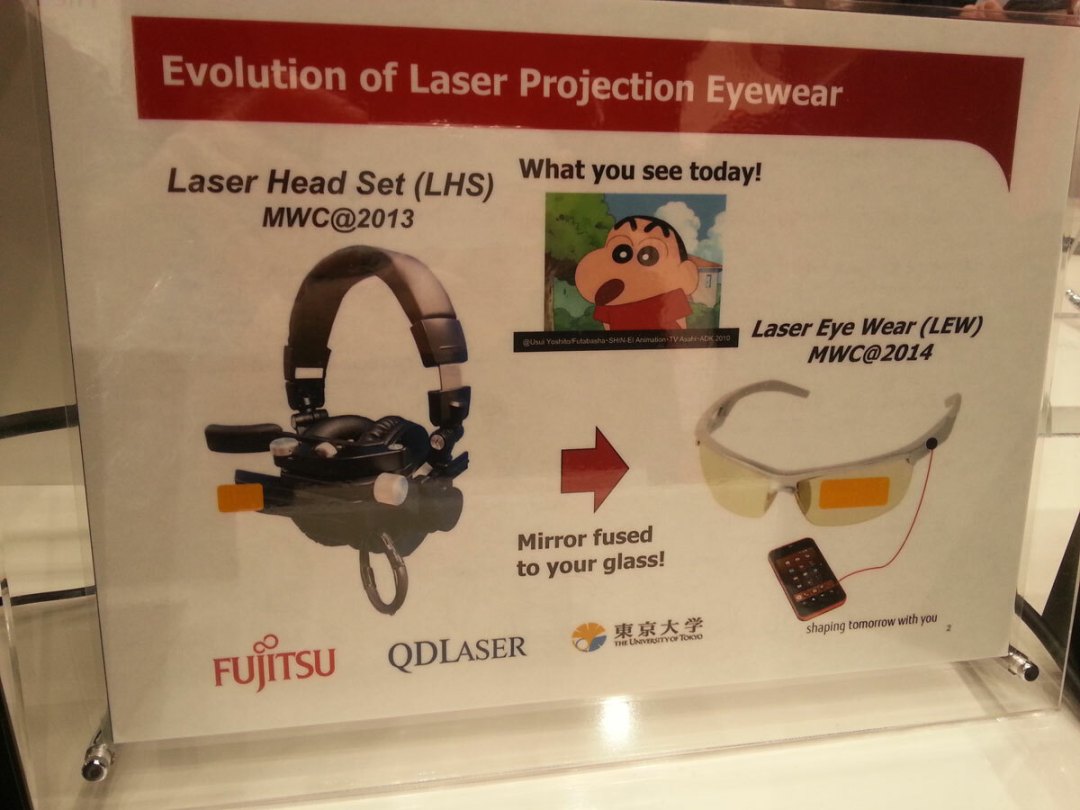 In a dark corner of the Fujitsu stand at MWC 2013 we spotted what looked like a big pair of headphones with a plastic cone attached – which everyone was ignoring.
On closer inspection it was explained that if we tried on this Laser Headset we'd not only look like Borg (left in above photo), but function like one too.
This prototype uses a laser to project an image (in this case a hi-res video) onto a clear mirror in front of your eye which bounces it back into your retina. Switch it on, and you can see a wide 40 degree viewing angle of a screen floating in your line of sight.
We tried them out, and discovered that they produced a translucent image, letting us look through the projected image to see the world around us. When we wanted a cleaer view we just looked at a nearby black wall and it was like a TV was mounted right there.
And the best bit? Because it uses small parts and a translucent mirror, Fujitsu says it will have the technology condensed into a pair of sunglasses (right in above pic) ready to launch at MWC 2014. You won't even be able to tell they're more than normal glasses.
We're excited to see them in action next year and can only imagine Google will be throwing money at Fujitsu's patent department soon to get this tech into the bulkier looking Project Glass.
Read other news from MWC 2013 here.
You might also like
MWC 2013 – will the iPhone 6's Home button be a fingerprint scanner?
This is what the PS4 menus look like