NASA launches free Kinect game
Mars Rover Landing lets you guide the Curiosity rover to a safe landing – using your body!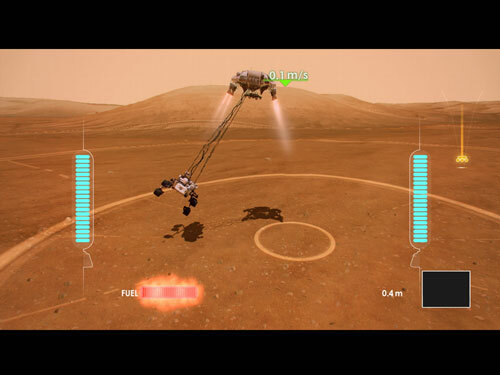 NASA has released a free Xbox 360 game to coincide with the landing of the Curiosity rover, due to touch down on Mars on 6th August.
The aptly named Mars Rover Landing, developed by indie studio Smoking Gun, allows you to use your body to safely guide Curiosity onto Martian soil. You'll need to navigate a path through the atmosphere, deploy your heat shields and use a supersonic parachute – and there are 50 gamer points up for grabs if you pull it all off.
You can download it from the Xbox Marketplace now.
[via Eurogamer]
Google Glass patent hints at features
iPhone 5 to have thinner screen?
Control your Xbox with your iPad