Need to know – TomTom Go Live 1000
With Google training its guns on the satnav market, TomTom has returned the salvo with a new Webkit-based flagship model. The Go Live 1000 heralds a t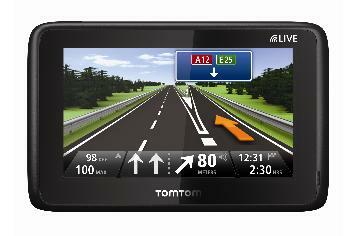 With Google training its guns on the satnav market, TomTom has returned the salvo with a new Webkit-based flagship model. The Go Live 1000 heralds a total reboot of the company's satnav range, which also gets a facelift to a new slimline lozenge form factor.
It could be made by Apple
TomTom says its new iPhone-esque hardware will be the future of driving. Its capacative touchscreen is the company's brightest yet, and also supports multi-touch gestures. Other Apple-esque touches are the slick magnetic dash mount that ships with the device and a redesigned UI with a slicker look, better graphics and context-specific menus.
It's got guts
Inside the box is an ARM11 500MHz processor, backed up by a separate graphics engine, 128MB of RAM, 4GB of storage and a custom-built GPS chip. A hi-spec mic senses ambient noise to adjust volume on-the-fly.
It's bowled Google a googly
By making it easier for users to get real-time roaming traffic updates across Europe, TomTom is hoping to keep the big, bad Google Maps Nav from the door. To make that happen, it has teamed up with Vodafone to make the first year's roaming data free. Another shot across Google's bow is instant planning – the Go Live 1000 continuously maps (and remaps) routes according to live data and driver variation. It also has time-shifting abilities to map routes at different times of day.
There's more where this came from
We're hoping to get some details about future stuff from TomTom later on. Meanwhile, we have got tabs on a few developments in the pipeline. TomTom Local will be adding business results, such as hotels, shops and restaurants, and may be able to identify where you can buy specific products (the user experience director referred to some Dutch biscuits – at least, we think that's what they were).
There's a new home interface
The company is scrapping TomTom HOME, the old PC interface for a device-detecting online tool. We're told to expect to be able to access all online content directly from the satnav unit in future. Plug-ins could include Facebook, Wikipedia and live traffic photographs.
Prices weren't available at the launch, though the Go Live will be released in 33 European countries (including the UK) this summer. We'll have a hands-on with the GoLive 1000, plus some more details, shortly.