New Apple iMac is 80 per cent thinner
Apple's flagship product has been given a makeover, revealing an almost paper thin iMac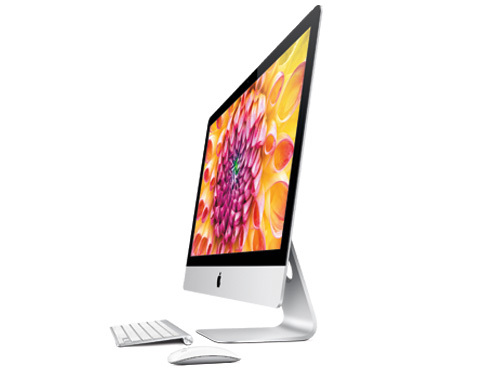 The Apple iMac is back and has been on a celebrity diet of unrivalled proportions.
The edge-to-edge 5mm thick screen almost vanishes when viewed from the side, making it look even more elegant than before. Not so light on the eye is the display resolution, though, which is 1920×1080 and 2560×1440 pixels for the 21.5in and 27in displays, respectively. But it is also 75 per cent less reflective, thanks to a new anti-glare coating.
The new iMac also boasts a 720p HD camera for FaceTime chatting, dual microphones, built-in speakers, Nvidia Kepler graphics for gaming and either an Intel Core i5 or i7 Ivy Bridge processor. Throw in what's known as Fusion Drive – a combination of SSD and hard drive storage – 32GB of RAM, a plethora of USB 3.0 and Thunderbolt ports and you've got a stonkingly fast performance.
Each screen will be calibrated at the manufacturing stage so there should be no faffing – if colour accuracy is important to you.
The base model will cost £1100 and that includes a 2.7GHz i5 processor, a 1TB hard drive, Mountain Lion, and 8GB of RAM. Expect to pay at least £1700 for the all-singing Fusion Drive-equipped monster.
Shipping for the base 21in model begins in November, while the 27in will ship in December – just in time for Santa.
You might also like
iPad Mini price starts at £269
Apple iPad Mini release date and everything you need to know
Apple iPad Mini liveblog