News Nugget – Samsung Galaxy Tab accessories
Tabbing up Samsung-style? Here are the add-ons you need for your new tablet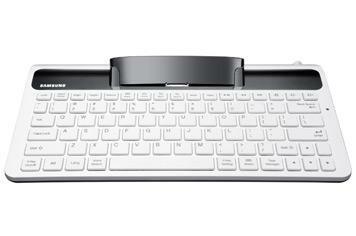 Not content with matching Apple's tablet pricing, Samsung's going to war on the accessories front as well.
The company's shunting out a batch of likely looking add-ons for its Froyo tab, including a keyboard dock (£70), multimedia desk dock (£40), stand/case (£30), slip case (£25) and silicon gel case (£20).
There are also speakers and headphones (both £20) and the usual medley of car chargers, travel adapters, cards and cables. So, be prepared for some beshirted sales type to thrust a load of stuff at you as you attempt to get your new tablet past the cashier. And, if you're a weak-willed gadgeteer, take some extra wallet stuffing.
More from Stuff.tv:
– Galaxy Tab goes head-to-head with iPad pricing
– Video Preview – Samsung Galaxy Tab
– Fast facts – Samsung Galaxy Tab
– IFA 2010 – 5 of the best new tablets