Next Big Thing – earthscrapers
A future of apocalyptic nuclear fallout spent living underground is here, but without the nukes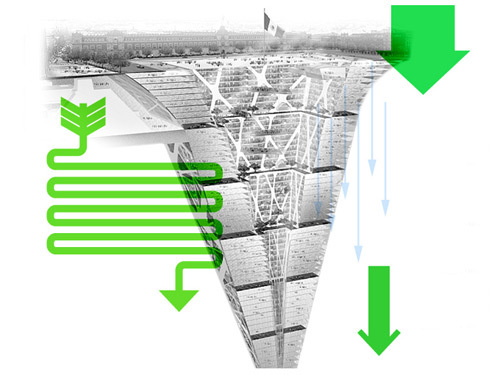 Earthscraper actually makes more sense than skyscraper, but what exactly is it?
True it is relevant because these structures quite literally scrape the earth as hundreds of feet are dug up to house a 65-storey, 85,000 square-foot inverted pyramid. The aim is to tackle over-population by building under urban areas like Mexico City where about 19 million people are crammed into 573 square miles.
But won't it be all dark and depressing compared to sunny Mexico City?
No, they'll cunningly construct the roof from glass and use translucent floors and core walls to let natural light flow all the way down the structure. The first 10 floors will be a museum with the next for shops, then flats with the final 35 for office space.
So you could live underground?
Yup, just like all those post-apocalyptic movies of the '80s predicted we would. Earthscrapers are still in the developmental stage, but with no worries about the usual zoning laws that prohibit construction (because it's underground) we could be (not) seeing this very soon.