The Nexus 6P has a huge battery, unibody metal build, and Snapdragon 810 v2.1
Are there any secrets left to find? Leaked slides show Huawei's new flagship in detail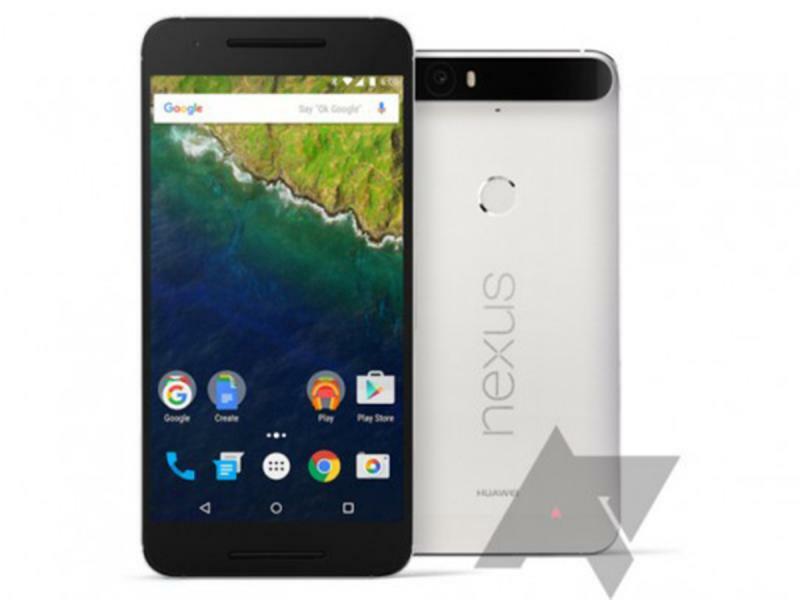 Google's big event is less than two days away, but if we thought most of the surprises were gone last week – after yet another leak – now we're pretty much certain. And it's Google's own presentational slides that are apparently to blame this time around.
Android Police got its hands on a presentation (example slide below) about the larger Nexus handset, produced by Huawei, and it spells out nearly all of the essential details about the larger Nexus 6P flagship (LG is making the smaller Nexus 5X). We had heard some of these bits before, but any last info we didn't have is nearly all listed here.
For example, the Nexus 6P purportedly has a huge 3,450mAh battery pack within, which is a step up from the 3,220mAh pack in last year's Nexus 6 (from Motorola) – and larger than, say, the 3,020mAh pack in the Samsung Galaxy Note 5. Among large phones, it ought to give you quite a lot of battery life.
We also know that the phone apparently has a Qualcomm Snapdragon 810 v2.1 processor within. That's the updated, cooler-running version seen in the OnePlus 2, so it should do well in the large phone without being as prone to overheating. We'd heard rumours that the Nexus 6P would put the new Snapdragon 820 to use, but that seemed premature. Assuming these slides are correct, that instinct was right on.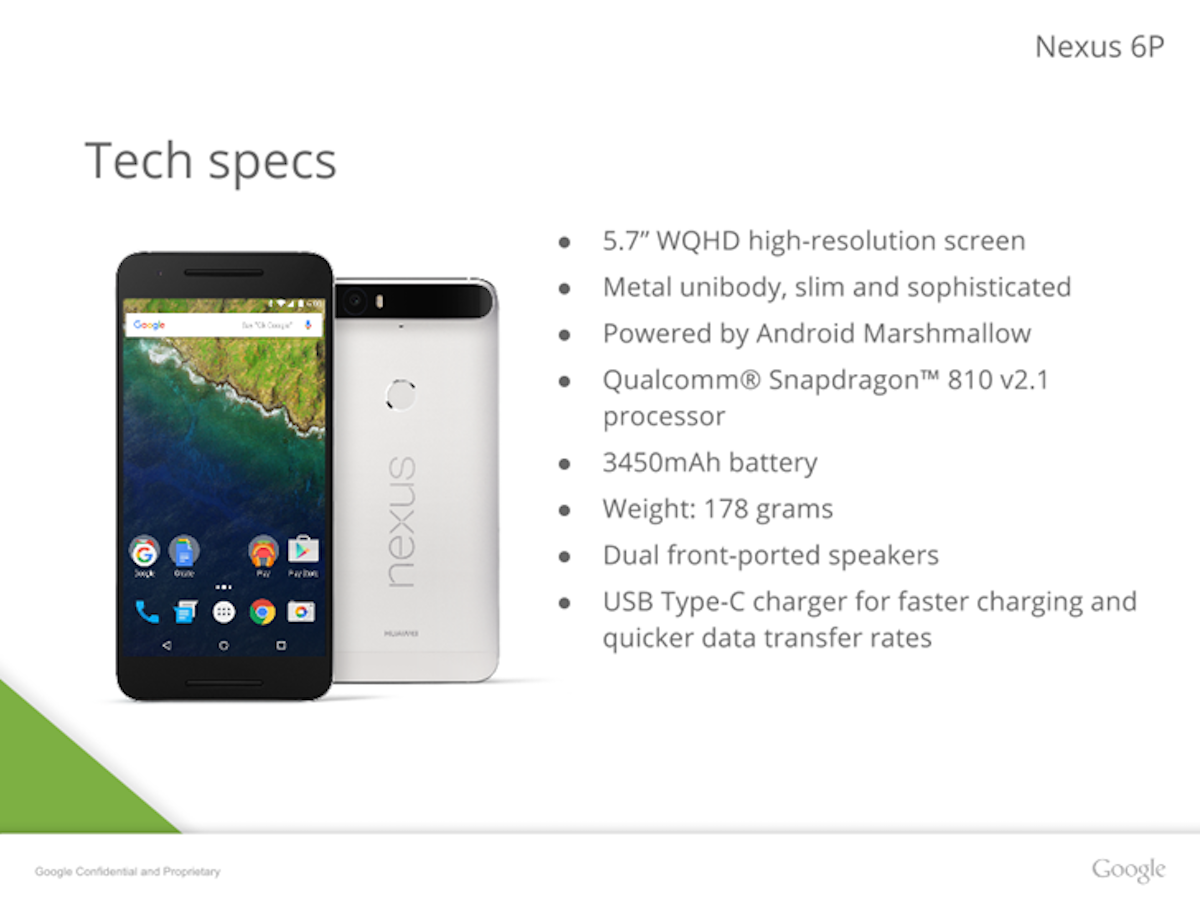 The slides also note that the 5.7in WQHD display, running at 2560×1440, will be an AMOLED panel with Gorilla Glass 4, and that the dimensions make the Nexus 6P thinner and slightly less wide than the Nexus 6. It's 159.4 x 77.8 x 7.3mm and 178g in weight, which means it comes in a few grams lighter than last year's Nexus 6. And that's with a unibody, all-metal design.
And there's one other interesting detail in the mix: at 12.3 megapixels, the back camera might seem a little under-specced compared to other top flagships. But the sensor is rated at 1.55 μM pixels, which means more light is captured in the process, which can lead to better shots. Android Police likens it to the ultrapixel design of the HTC One (M8), which was… not that phone's biggest strength. But we're curious to see what Huawei's done here.
Otherwise, the other details are as we've heard before, with a fingerprint sensor and USB Type-C port, along with 3GB RAM and Android Marshmallow (of course). It'll be available in Aluminum, Graphite, and Frost colours (and Gold in Japan only, to start), along with 32GB, 64GB, and 128GB storage options.
This sounds like a flagship that can hang with the current heavyweights. All we need now are the price and release date, which we ought to hear on Tuesday, and we'll be all set. Keep checking back for more as it's announced – or leaked, if there's much more to hear.
[Source: Android Police]