Nikon Coolpix S1100pj projector cam on the way
Details of a successor to Nikon's first projector cam, the S1000pj. Now slimmer and USB connected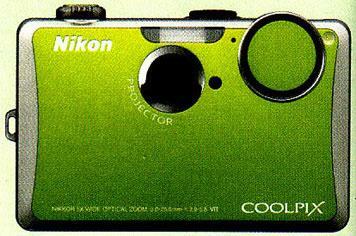 Not content with bringing out the S1000pj last year – the first and only projector cam available – Nikon is already bringing out a successor.
Featured in German Camera magazine Foto Digital, the S1100pj will have a touchscreen and remote control, and is expected to function as a USB-connected projector – not just restricted to playing on-board media like the S1000pj. The price is quoted at €350 (about £290) and with more curves and fewer corners it's a much sleeker design than the original.
The new look is more in line with the rest of the Coolpix range, so shouldn't prompt people to stop and stare when you whip it out to take photos… unlike the old one.
We loved the idea of the original S1000pj, but just couldn't find a place for it in our pockets. Let's hope the new one changes our minds.
[via Nikon Rumors]