No keyboard for first BlackBerry 10 phone (UPDATED)
RIM has decided that the first device to feature its new operating system will be touchscreen-based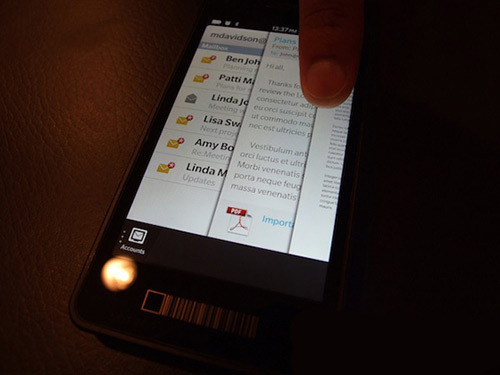 Previous attempts by RIM to offer non-keyboard BlackBerry phones have not proved a huge success – but despite this, the manufacturer has decided to go with a touchscreen handset as its first BlackBerry 10 device, which will be out later this year. BlackBerry 10 has long been rumoured to be touchscreen-focussed, but the news is a tad surprising nonetheless.
According to the Seattle Times, RIM will offer physical QWERTY keyboards on later BB10 phones, but there's no timeframe on when we might see them. That could be a risky strategy for RIM and BlackBerry in general: much of the brand's popularity is based on its easy-to-use physical keyboard, on which you can quickly and accurately hammer out long messages and emails. Ditching the keyboard on a new device could see users – particularly in the business world – look elsewhere.
What do you think? Has RIM made a boo-boo by not debuting BlackBerry 10 on a "classic" QWERTY-toting BlackBerry? Let us know below – and while we wait for more news take a look at our BlackBerry 10 OS hands-on preview.
UPDATE: RIM has got back to us with an offical response, stating that "BlackBerry 10 will feature devices with physical keyboards in addition to touch devices". In other words, the BlackBerry physical keyboard fathful should have nothing to worry about.
Rumour – HTC releasing three first-gen Windows 8 handsets
AWARE2 – the 50-gigapixel digital camera
Icon – Aston Martin Vanquish