OnePlus 6T preview: Everything we know so far
UPDATED: New leaked renders, plus how to watch the live stream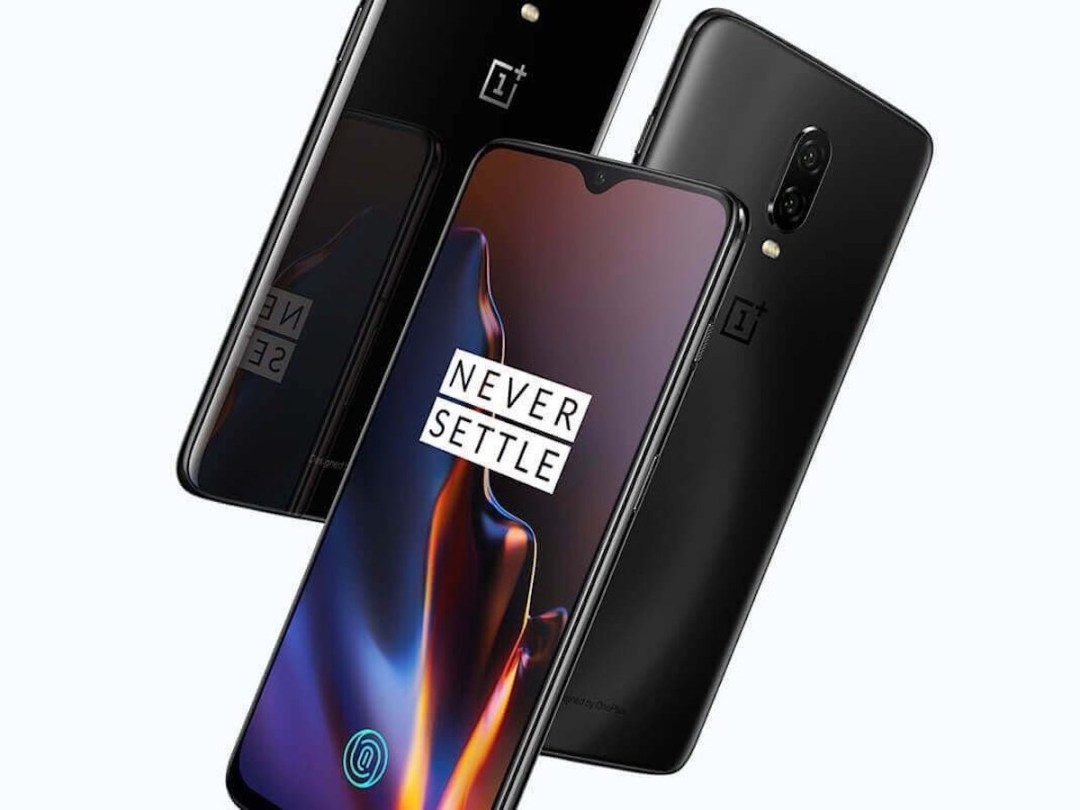 OnePlus phones reliably find a slot somewhere near the top of our best smartphones list, and that's true again: the OnePlus 6 is sitting pretty at #2. But it will be replaced very soon.
The company has already confirmed the existence of the OnePlus 6T and detailed a couple of its notable new features and changes, while leaks and reports have seemingly filled in a lot of the gaps. Surprisingly, the OnePlus 6T looks to be the company's most significantly-altered revision model to date.
How can OnePlus possibly top the OnePlus 6 after just a few months on the market? Here's what we've heard so far about what to expect, when to expect it, and how much you might pay for it.
When will the OnePlus 6T be out?
OnePlus originally announced a reveal event for 30 October in New York City, but then Apple announced its own event – reportedly for new iPad Pro and Mac models – for the same date in the same city. What's OnePlus to do?
The company flinched – but that's good news for fans. Instead, the OnePlus 6T will debut on 29 October. OnePlus CEO Pete Lau was candid about the move in a blog post, and said they didn't want the phone launch to be overshadowed by Apple's presence. They will help cover travel change costs for fans who planned to attend the original event.
If you can't attend, then OnePlus will stream the event via both its website and its YouTube channel, starting at 4pm London time on 29 October.
The updated teaser above says that the OnePlus 6T is "fast and smooth" and that you can "touch the innovation," which matches up with the kind of details that have emerged so far – both officially announced ones and bits we've heard from leaks.
And soon after, the OnePlus 6T will officially go on sale on 6 November – with no reservation system in place this time, thankfully.
Fact or fiction?
It's official: the debut happens on 29 October with the phone available to purchase on 6 November. Get ready.
How much will the OnePlus 6T cost?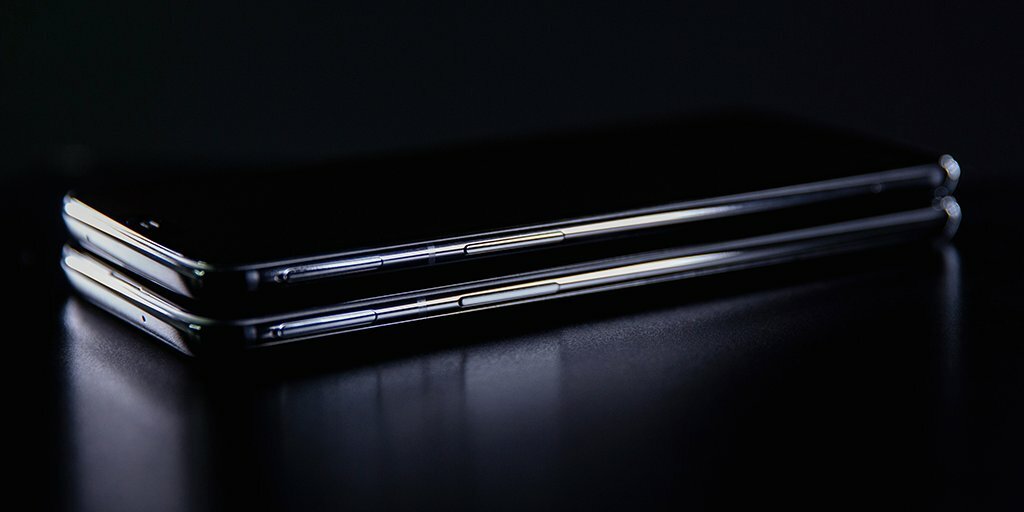 CNET reports that the OnePlus 6T is tentatively priced at US$550 – a bump up from the US$529 price of the OnePlus 6. Meanwhile, retailer Giztop suggests a US$569 price for the new handset.
In the UK, the OnePlus 6 is priced at £469, so we might be looking at something like £489 for the OnePlus 6T, or maybe £499+ even. The OnePlus 5T didn't increase in price from the OnePlus 5, but the OnePlus 3T saw a solid rise.
OnePlus CEO Pete Lau has already hinted at a price bump for the OnePlus 6T, telling CNET, "Screen Unlock technology is something very new and there's a definite cost required for that new technology. It's not cheap." The site also claims that Lau "doesn't appear too worried about any outcry over the OnePlus 6T's price either."
Fact or fiction?
Expect a slightly higher price, but breaking the £500 barrier would be surprising given OnePlus' usual pricing approach.
What will the OnePlus 6T look like?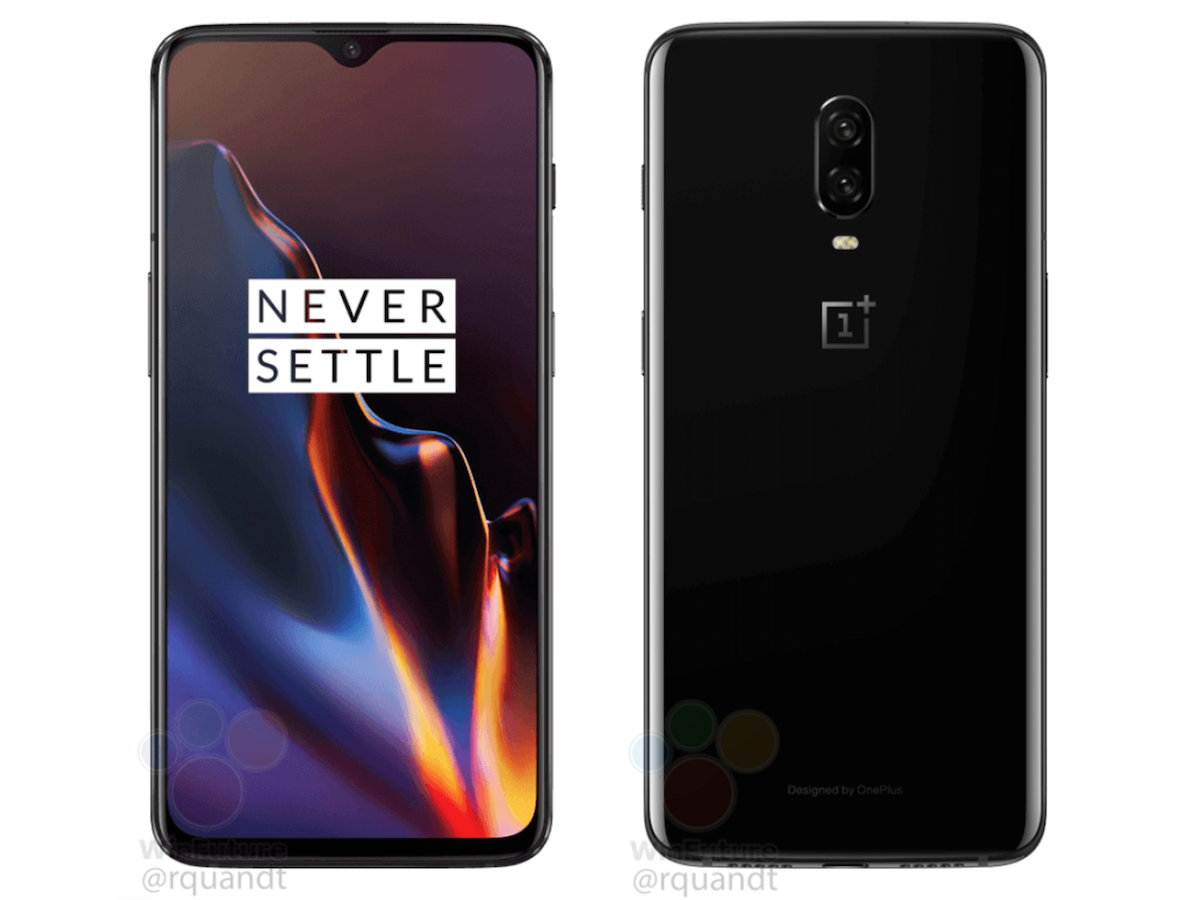 We figured that the OnePlus 6T would mostly stick to the OnePlus 6's design, given the company's history with revision models, but more and more supposed leaks point to a bigger shift.
Rumours and leaks claim that the OnePlus 6T will resemble the Oppo R17, a highly attractive new phone with a smaller, curvier teardrop notch at the top. Speculation started when the R17 was announced, and only intensified with the purported leak of retail packaging that includes a sketch of a similar design.
The leaked renders above come from WinFuture, a blog that frequently shares reliable pre-release leaks, and showcase a OnePlus 6T that is very close to the Oppo R17. Further leaks up top and below come from Twitter leakers Ishan Agarwal and Vaibhav, and match what's already been seen elsewhere.
Also, OnePlus has confirmed to CNET that the OnePlus 6T will be 0.45mm thicker than the OnePlus 6 due the addition of an in-display fingerprint sensor (see below), and that the rear fingerprint sensor is officially gone. OnePlus suggests that the phone "has a more unibody look," says CNET.
Fact or fiction?
We're pretty sure that this is indeed the OnePlus 6T.
What about the OnePlus 6T's screen?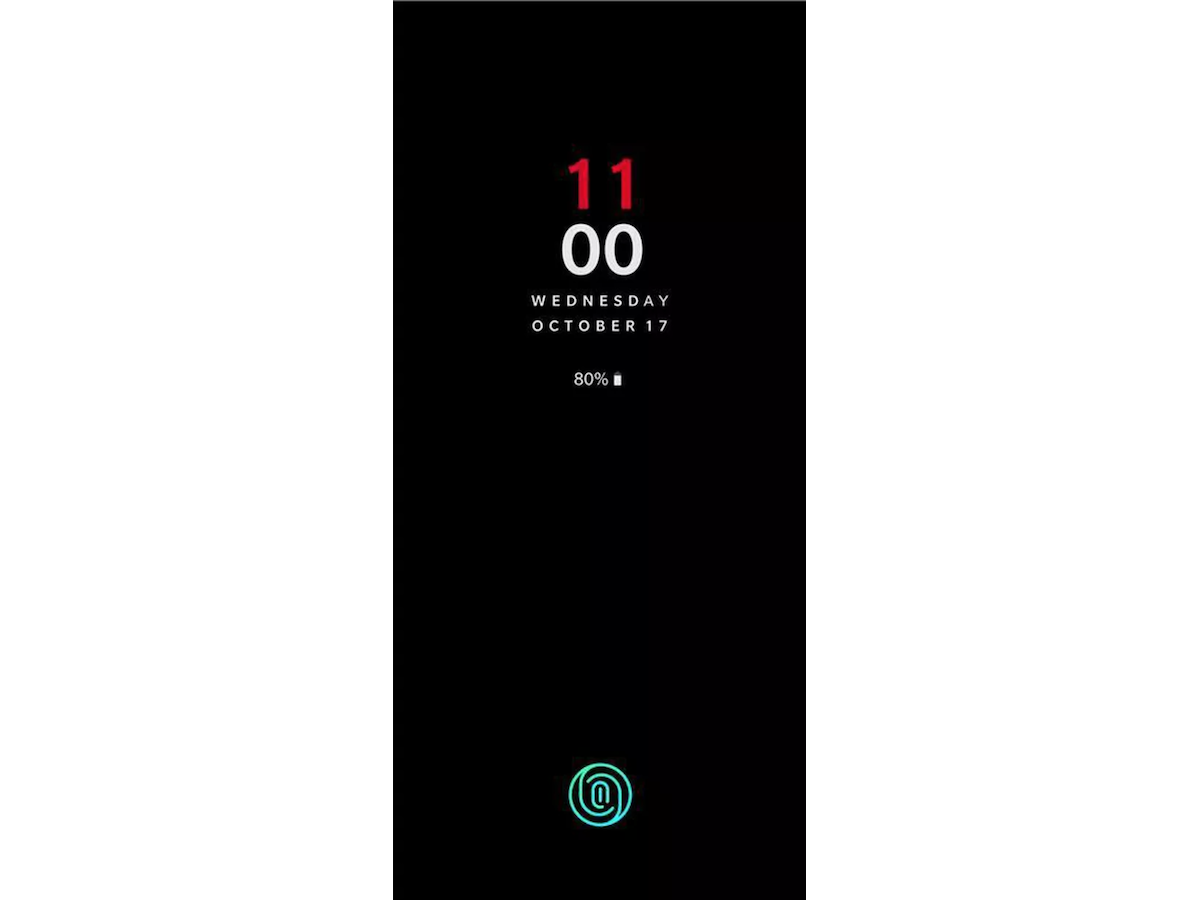 Aside from the smaller notch, we're not expecting substantial changes to the actual display… at least in terms of key specs and how it performs in day-to-day usage.
The OnePlus 6 already has an excellent display: a big and bold 6.28in AMOLED screen at a 19:9 aspect ratio and 1080p resolution. Beyond the notch swap, we should see something very, very close to what's on the OnePlus 6 right now.
That said, Giztop suggests that the screen size will actually be 6.4in, which is the same size as the Oppo R17 Pro that the phone appears to be closely copying. WinFuture's report also suggests a 6.4in display.
But there's more than meets the eye, and now this is official: the OnePlus 6T will indeed have an in-display fingerprint sensor, as widely rumoured – and as seen in the earlier leaks. OnePlus confirmed the sensor to CNET, and said that it will be called "Screen Unlock" on the OnePlus 6T.
"We unlock our phones multiple times a day, and Screen Unlock reduces the number of steps to complete the action," said OnePlus to CNET "By adding this feature as an addition to other display unlocking options such as Face Unlock, users will have options to unlock the display in a way that is most efficient for them."
The screenshot above is an official one showing the Screen Unlock feature and placement. According to CNET, OnePlus originally intended to introduce an in-display fingerprint with the OnePlus 5T, but that the "technology wasn't mature enough to meet [OnePlus'] standards for delivering a fast and smooth user experience."
The company has since comfirmed via its Weibo account in China (via XDA Developers) that the sensor is an optical one, which means it reflects light off of your finger to detect the pattern. Ultrasonic sensors are said to be more accurate, but also more expensive to implement.
Fact or fiction?
Adding an in-display fingerprint sensor certainly is an intriguing hook – one of many changes with the OnePlus 6T, it seems.
How much power will the OnePlus 6T pack?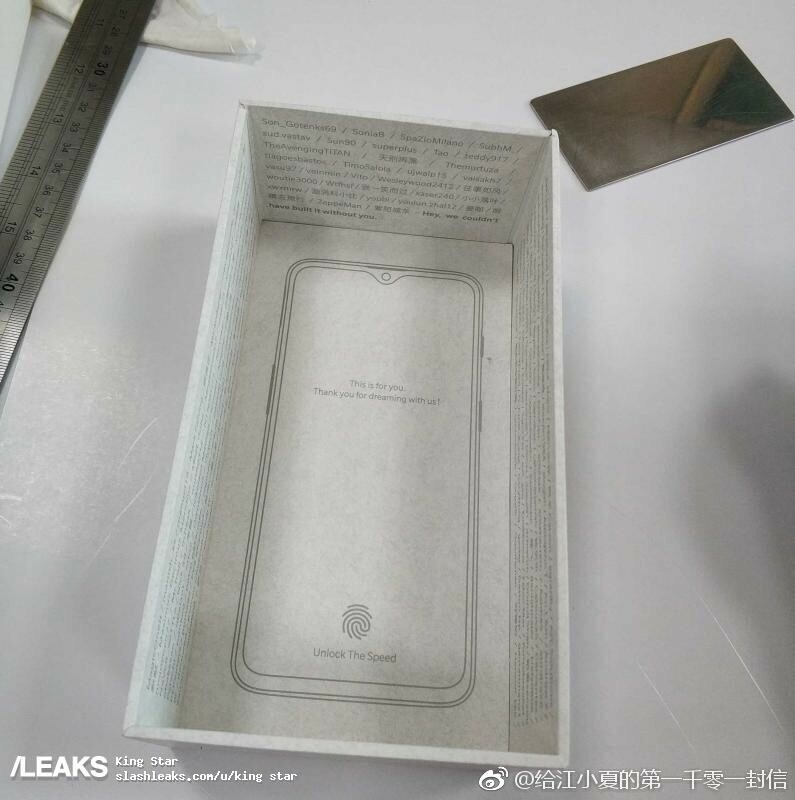 The OnePlus 6 is already top-of-the-line when it comes to Samsung phones, and unless Qualcomm surprises us with a new chip this autumn, the 6T should stick with what's already there.
That, of course, is the Snapdragon 845 chip also seen in several other major Android handsets of late, with 6GB and 8GB RAM variants. That's a lot of power to play with, and we don't see how OnePlus would be able to one-up that after just a few months.
Fact or fiction?
It's hard to believe that anything will really change on this front.
What kind of cameras will the OnePlus 6T have?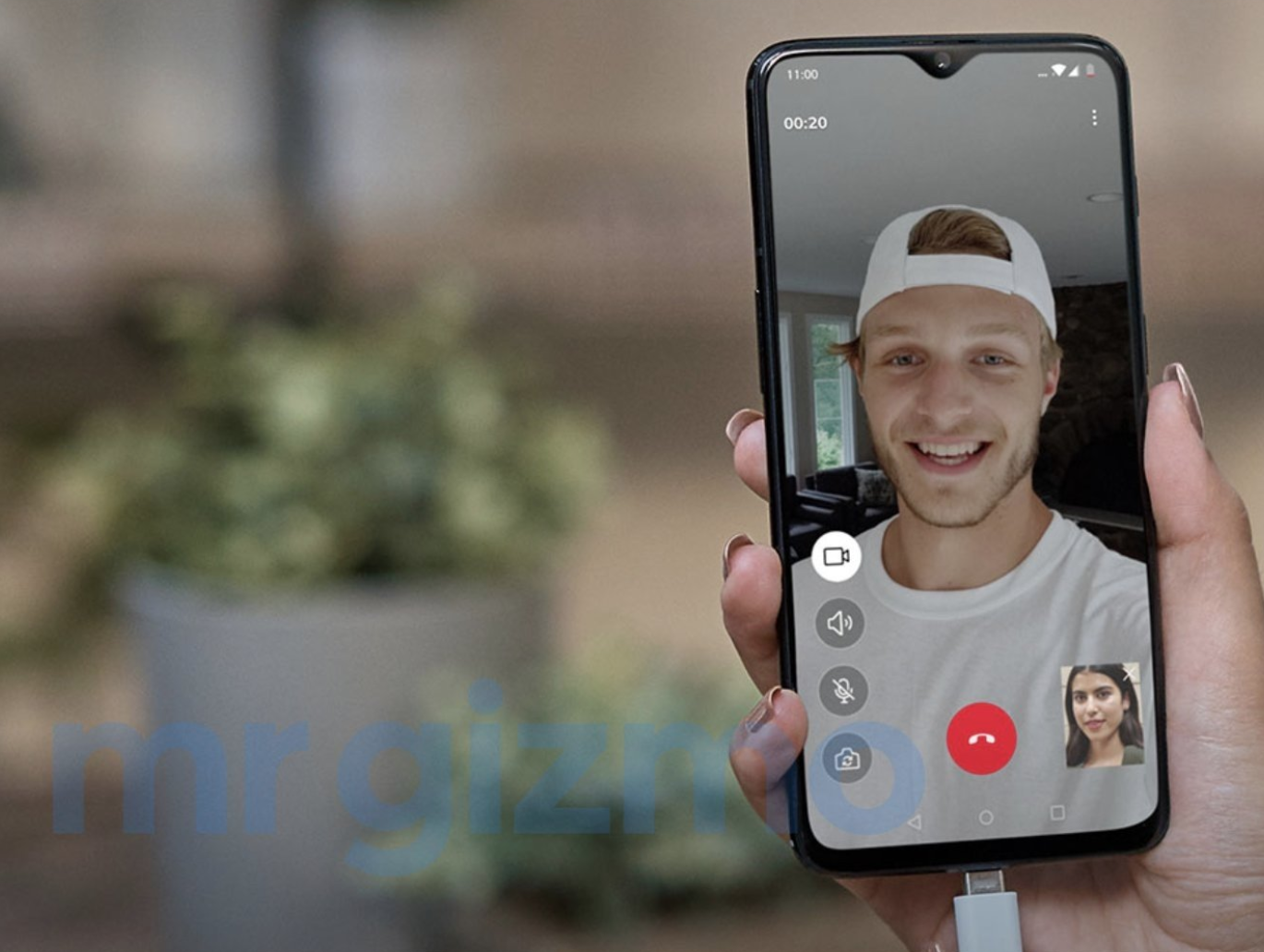 The cameras are the key difference between the OnePlus 6 and our #1 phone, the triple-camera packing Huawei P20 Pro. But that's also why there's £300+ between them.
Given that, we thought it unlikely that OnePlus would try to tack on another back camera or do anything too wild with the dual-camera setup of the OnePlus 6. We've seen some purported leaks of a triple-camera setup that's very similar to the one on the Oppo R17 Pro, but more recently, the rumour mill seems to think the OnePlus 6T will stick with two.
The OnePlus 6's setup is already pretty good: you get a 16-megapixel main camera and 20MP secondary camera, both at f/1.7, and they take fine snaps in most scenarios. Photos are punchy and detailed, and handle skin tones well. That said, the photos can be a bit too intensely coloured, and could benefit from a more natural look.
Leaked specs point to the same 16MP/20MP f/1.7 duo on the back, and a 20MP f/1.7 camera on the front, but we'll see whether the results prove any different.
Fact or fiction?
Sticking with two cameras makes sense if OnePlus wants to keep the price from skyrocketing.
Is there anything else I should know about the OnePlus 6T?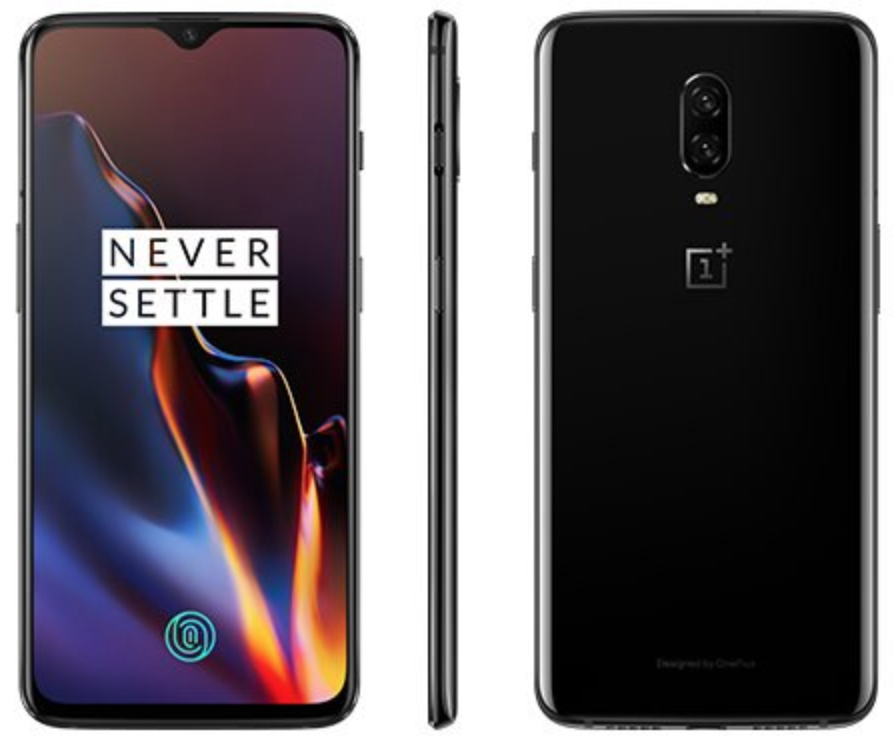 Yes! Unfortunately, it's not something that a lot of people are going to be thrilled about: co-founder Carl Pei confirmed to TechRadar that its next handset will omit the 3.5mm headphone port, following in the footsteps of Apple and other makers.
Pei suggests that a majority of their users have wireless headphones now, and that the time was right to make the move – and that it frees up space to "put more new technology into the product." One such example might be the in-display fingerprint sensor that he also recently confirmed.
He also suggested that extended battery life could be the beneficiary of the headphone port removal, which might be a trade-off worth making depending on the added uptime. OnePlus will also bundle in a 3.5mm-to-USB-C adapter with the phone, which Apple isn't doing with the iPhone XS and iPhone XR models, and that new Bullets V2 wired headphones will be available with a USB-C plug.
Speaking of battery life: a new leak suggests that the OnePlus 6T will see a 3,700mAh battery pack, which would indeed be a decent uptick from the 3,300mAh cell inside the OnePlus 6. And OnePlus has already confirmed that wireless charging still isn't included.
SlashGear suggests that there might be just one model with 128GB internal storage onboard, whereas the OnePlus 6 has 64GB, 128GB, and 256GB models. That said, the Giztop retail listing suggests that there will indeed be those same three capacity options… and curiously, mentions a microSD card slot, which has never been a feature on OnePlus phones.
If anything, that mention casts doubt on the authenticity of the Giztop listing – although if true, that would be a pretty phenomenal addition.
Also, CNET suggests that the T-Mobile version of the phone in the U.S. will be optimised for the carrier's purportedly faster 600 megahertz spectrum band, so that could be a nice win for both T-Mobile and OnePlus fans if true.
OnePlus CEO Pete Lau also confirmed to CNET that the OnePlus 6T won't have an IP water resistance rating, although he claims that the phone is more water-resistant than its predecessors.
Lastly, you can expect improved and refined gesture controls in Oxygen OS. An official OnePlus Q&A digs into the UI updates, including a promise of more natural-feeling navigational gestures.
Fact or fiction?
We're not sold on the idea of there just being one storage option for the phone, but otherwise we're curious to hear a lot more about the OnePlus 6T in the coming weeks.
What about 5G?
On 22 October, OnePlus confirmed at the Qualcomm 4G/5G Summit that it would be one of the first companies to release a 5G-compatible smartphone. Exactly when and which phone remain unknown.
Most likely, this won't happen 2019 – and even then, it could be further into the year. It's entirely possible that OnePlus will ship a revised 5G model of the OnePlus 6T, but we suspect a 5G OnePlus 7 is more likely. In any case, it's something to be mindful of if you're thinking about buying a new OnePlus phone anytime soon.