OnePlus 7 preview: Everything we know so far
UPDATED: T-Mobile will have the Pro for sale in the U.S. next week
The excellent OnePlus 6T is only a few months old – but we'll officially be seeing the OnePlus 7 in a matter of weeks.
Surprise! Rumours and leaks have accumulated quickly, with the company now confirming that it will be the first core OnePlus model with multiple variants – including one with higher-end components and another with 5G capabilities.
The details are starting to pile up. Here's what we've heard about the OnePlus 7 ahead of the official launch events.
(Leaked renders via Ishan Agarwal)
When will the OnePlus 7 be out?
It's official: we'll see the OnePlus 7 for the first time on 14 May. OnePlus will hold launch events in four cities – New York, London, Beijing, and Bengaluru – with its new flagship appearing at all of them.
OnePlus is calling it the "OnePlus 7 Series Launch Event," with official callouts to the recently-confirmed OnePlus 7 Pro. And it apparently won't be long until you can actually buy the phone. T-Mobile will be the exclusive carrier in the United States, and it will have the Pro model available for purchase on the 14th from its Times Square, New York flagship store. It will also be available at T-Mobile stores in Chicago, Las Vegas, Miami, San Francisco, and Santa Monica the following day before becoming widely available at all T-Mobile stores and via its website on 17 May.
We don't know yet about international availability, but if it's being sold on the launch date in the States, then we have to think it'll be out elsewhere next week as well.
How much will the OnePlus 7 cost?
We don't know how much the standard OnePlus 7 will cost, but leaks point to a substantial price tag for the more premium OnePlus 7 Pro.
Android Central and reliable leaker Ishan Agarwal have purported European pricing for the Pro. They suggest a €749 price point for the middle model with 256GB storage and 8GB RAM and €819 for a version that bumps the RAM up to 12GB. However, there's no word yet on the base Pro model, which reportedly has 128GB storage and 6GB RAM. Something around €699 might make sense there, but that's just speculation for now.
In any case, it's sure to be the most expensive OnePlus phone to date. As for the standard OnePlus 7, we're hoping to see something that sticks close to the £499 tag of the OnePlus 6T.
What will the OnePlus 7 look like?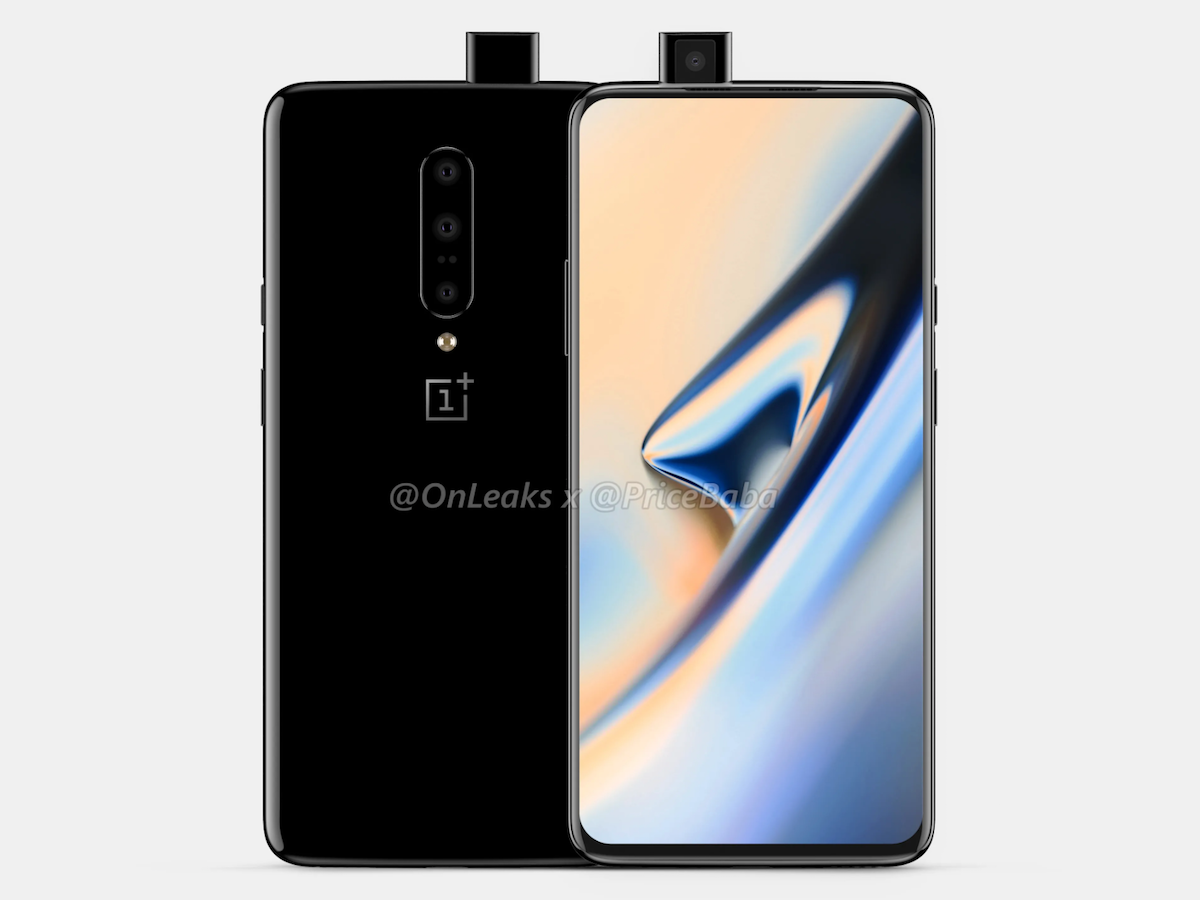 Leaked renders shared by Ishan Agarwal (as seen up top) match up nearly identically with concept renders shared months prior (above), effectively confirming what we've heard to date.
We can't see it in the apparently official renders yet, OnePlus has confirmed it by sharing schematics in a New York Times ad: the OnePlus 7 Pro has a pop-up, motorized selfie cam.
This Onleaks x Pricebaba concept render shows a glimpse at how it ought to look. OnePlus has also confirmed that the OnePlus 7 Pro has no notch and "no bezel," which are both reflected in the leaked renders. Android Central suggests that the Pro model (at least) will come in Mirror Grey, Almond, and Nebula colour options. The image at the top of the page is purportedly the Nebula colour.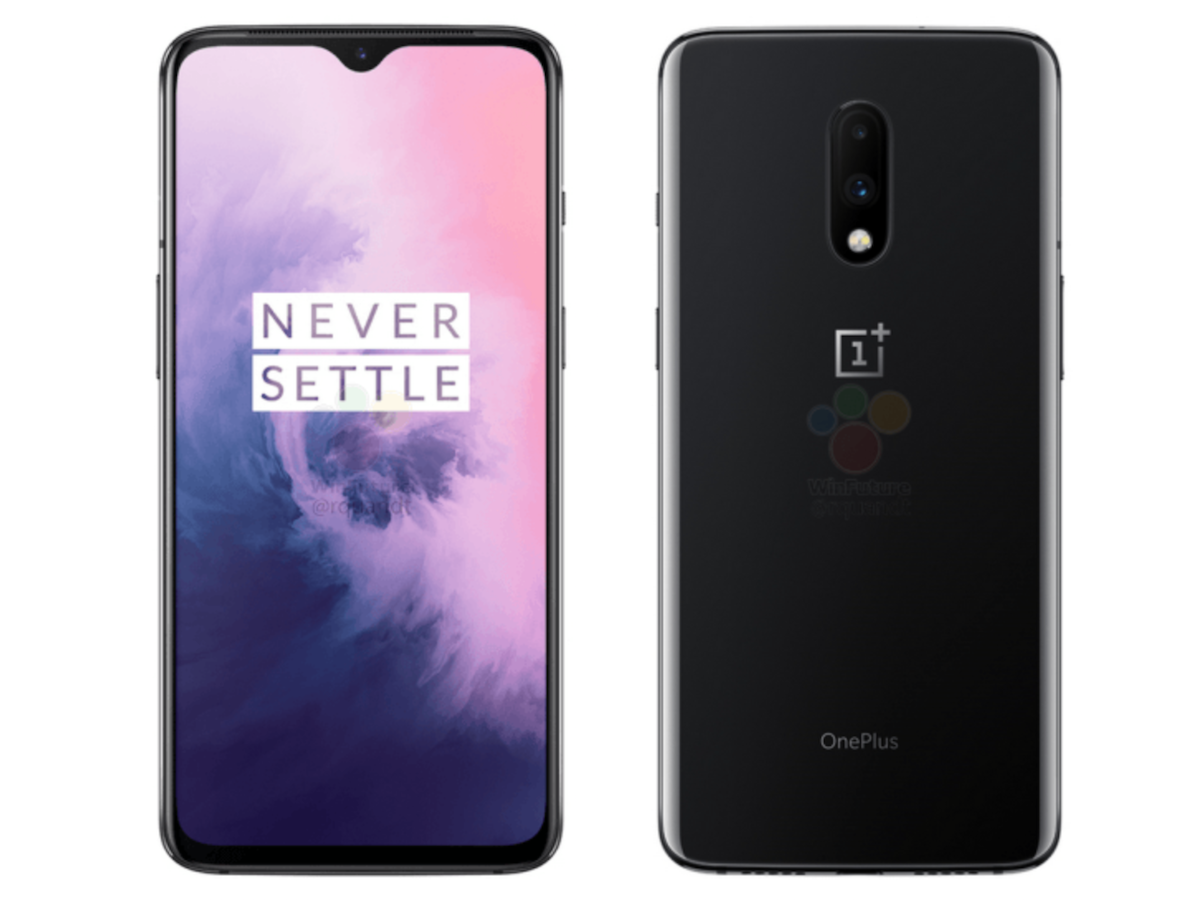 Meanwhile, the standard OnePlus 7 could look an awful lot like the OnePlus 6T. Concept renders shared by OnLeaks and Pricebaba point to a phone that doesn't have any obvious differences, including the same kind of teardrop notch. And now what appear to be official leaked renders (above), shared by reliable leaker WinFuture just over a week before the launch event, seem to confirm that.
A Slashleaks spec leak confirms that the front-facing camera is "above" the display, but not a pop-up like on the OnePlus 7 Pro. Will the standard OnePlus 7 just be a spec bump while the Pro model goes for all of the bold changes?
What about the OnePlus 7's screen?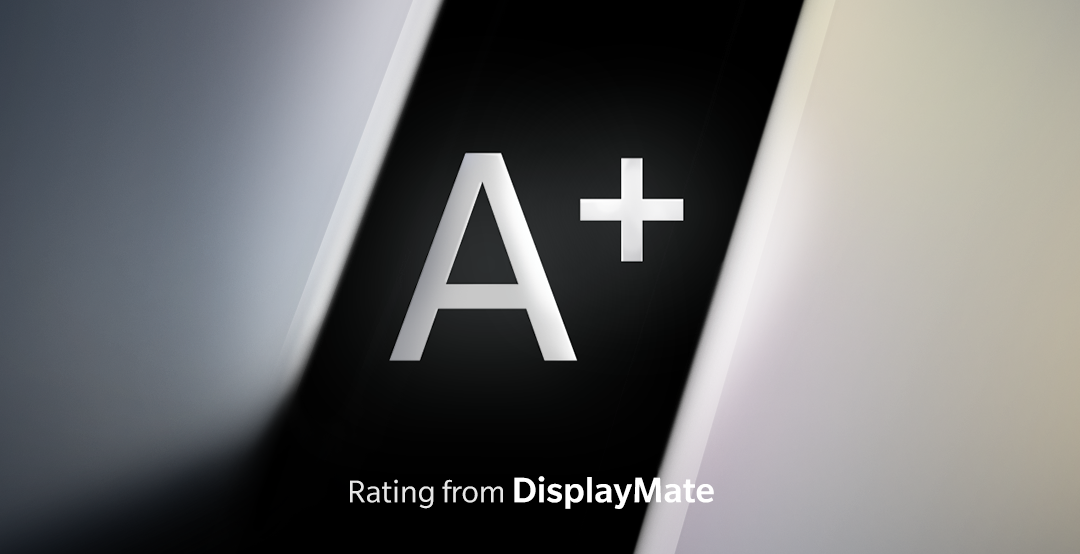 OnePlus keeps resisting the urge to bump the resolution up from 1080p, and honestly, we don't see that changing with the core OnePlus 7. A Slashleaks leak seemingly confirms this, pointing to a 6.2in 1080p panel.
The OnePlus 7 Pro is another subject entirely. OnePlus has been teasing something super-premium, while leaks point to a 6.6in "Super Optic" OLED display – and leaker Ishan Agarwal and Android Central suggest that the company will finally use a Quad HD panel for this pricier edition. Beyond that, it's also expected to be a 90Hz panel like that of the ASUS ROG Phone, delivering smoother screen performance as a result.
Lau has since spoken to The Verge, suggesting that the company is spending three times as much on developing the OnePlus 7 Pro screen over the previous OnePlus 6T's display, with the site claiming that it will feature "a significant display upgrade."
And now – still weeks ahead of the launch event – DisplayMate has awarded the OnePlus 7 Pro's screen an A+ grade, the same awarded to the Samsung Galaxy S10, Apple iPhone XS Max, and Google Pixel 3 XL. We don't have a full report yet or know exactly how it compares to those other top devices, but it certainly bodes well for the higher-end OnePlus.
According to OnePlus, the improved display also filters out harmful blue lights, and has been awarded a "Safety for Eyes" certification from the VDE Testing & Certification Institute. The company has also confirmed that the OnePlus 7 Pro's screen is HDR10+ certified, with both YouTube and Netflix offering supported content on the phone. HDR10+ content ought to look extra vivid and stunning on what's being hyped up as a pack-leading display. We shall see for ourselves soon.
How much power will the OnePlus 7 pack?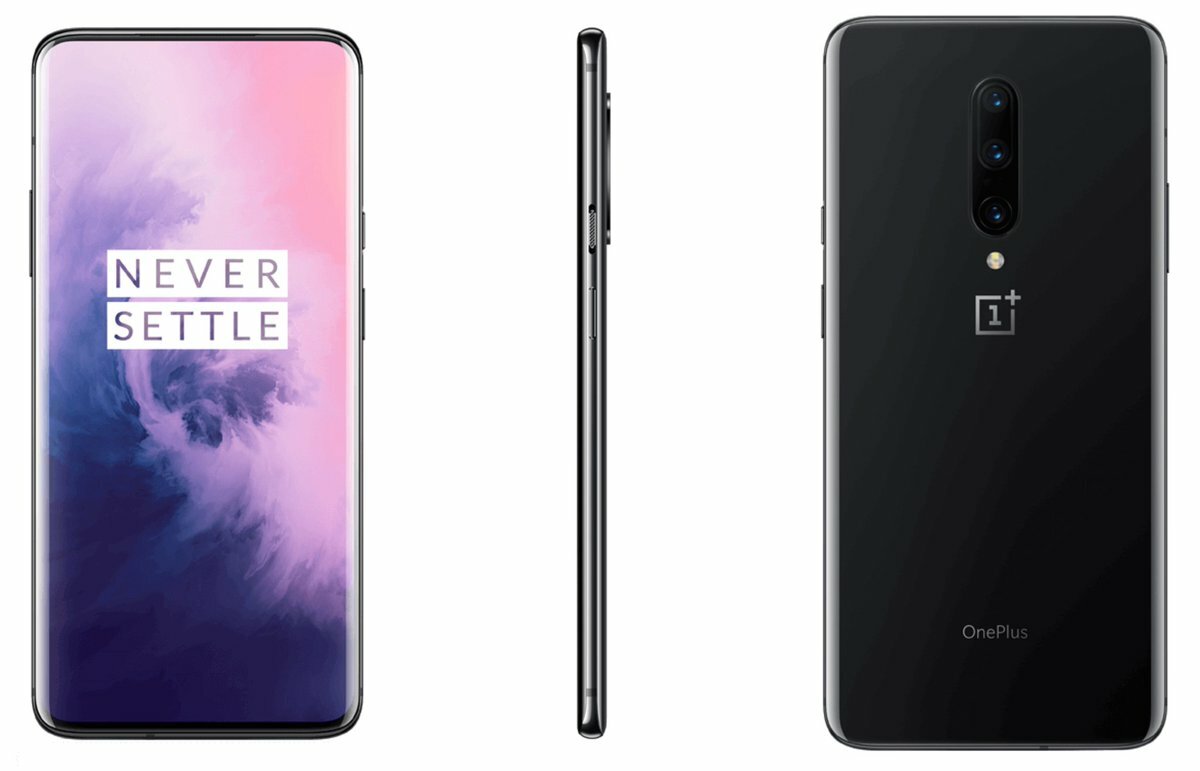 OnePlus always turns to the latest and greatest chips from Qualcomm, and the next on the horizon is the 7nm Snapdragon 855. OnePlus has already confirmed that it will be "one of the first" companies to use it.
Lots of this spring's phones use the Snapdragon 855, including the Samsung Galaxy S10 (in some territories), the LG G8 ThinQ and V50 ThinQ 5G, and Sony Xperia 1, and the OnePlus 7 is almost certain to join that list. The latest Snapdragon should provide strong gains over last year's chip, providing improved performance for both single-core and multi-core computing needs.
What kind of cameras will the OnePlus 7 have?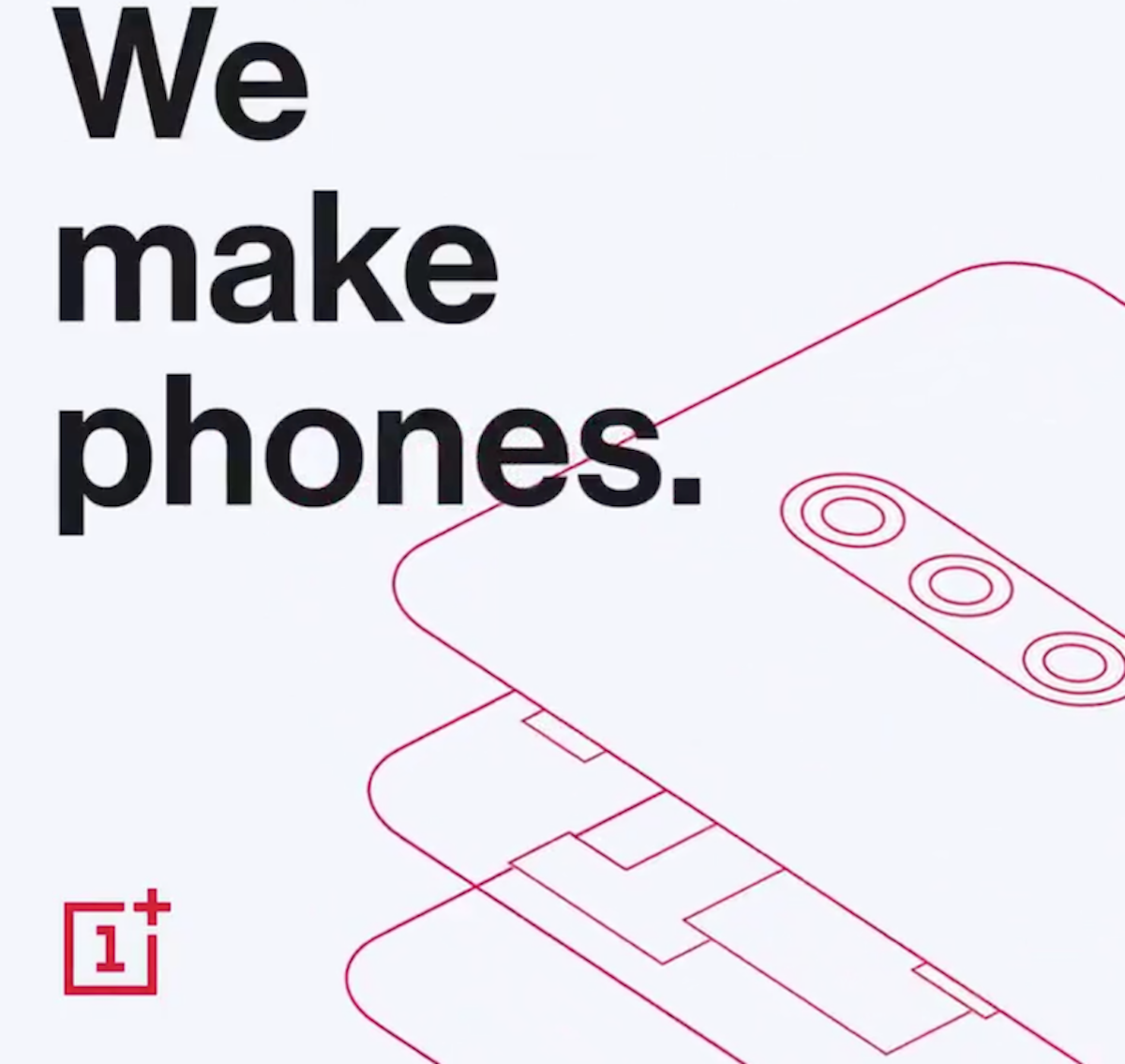 The official teases continue: after confirming the existence of the OnePlus 7 Pro and the May launch event, OnePlus has now posted a teaser diagram of its new phone that clearly shows three back cameras.
This lines up with previous leaks. The OnLeaks concept renders suggested a triple-camera setup well before the official word, while leaked Pro images point to a 48MP/16MP/8MP setup. The Slashleaks specs lineup suggests that the OnePlus 7 Pro sticks to two cameras, keeping the 48MP main sensor and a telephoto sensor while cutting the ultra-wide one.
OnePlus gave Wired an early hands-on with the OnePlus 7 Pro's triple-camera setup, and although they didn't share exact specs, they did confirm that the phone has a 3x optical zoom. That doesn't match the Huawei P30 Pro, but the Wired hands-on suggests that the OnePlus 7 Pro still captures sharp shots and is a significant enhancement over what's found on the current OnePlus 6T.
Also, the OnePlus 7 won't have a time-of-flight sensor for portrait/AR modes, nor does it have overbearing A.I. assists. Wired's sample shots from an F1 race look quite sharp, and the publication suggests that the OnePlus 7 Pro comes darn close to the current flagship leaders, even if it might not beat them. We'll have to see how much of a price difference there is to match any visible quality difference.
Interestingly, OnePlus also let Harper's Bazaar India magazine shoot a cover feature on The Good Place star Jameela Jamil using the OnePlus 7 Pro, and claims that the results haven't been touched up at all.
As for the now-confirmed pop-up selfie cam, we sadly don't have any specs. However, it's a selfie cam, so we're also not very concerned about it.
Is there anything else I should know about the OnePlus 7?
It's official: the OnePlus 7 Pro will have 5G support. The standard model, we presume, will not.
OnePlus CEO Pete Lau confirmed the news to The Verge. We've heard leaks that suggest separate OnePlus 7 Pro LTE and Pro 5G models, but Lau didn't say anything to that effect.
Also, this is confirmed: the OnePlus 7 officially will not have wireless charging. That's not a huge surprise, as OnePlus has avoided the feature to date, ostensibly because of cost but also because the company continually claims that it's not good enough. However, as the feature becomes more frequent amongst flagship phones, we're a little surprised to see them continue to be a holdout.
"OnePlus charging is one of the best," said CEO Pete Lau to CNET via translator, at MWC. "Wireless charging is far inferior."
Sure. But every other major handset that offers wireless charging also has traditional wired charging, of course. Wireless charging is about convenience more than total top-up speed. It is definitely more of a perk than a necessity, though, and OnePlus can help keep the price of its phones down by trimming those nice-to-haves.
Android Central's report points to a larger 4,000mAh battery for the OnePlus 7 Pro, which makes sense given the purported higher-res screen, and it'll have 30W Warp Speed wired charging. Meanwhile, a Slashleaks leak suggests an even larger 4,150mAh battery pack on the OnePlus 7. That's an unexpected detail!
OnePlus co-founder Carl Pei has confirmed that the OnePlus 7 phones still will not have an IP rating for water resistance, with a teaser video (above) purportedly showing one of the phones dropped into a bucket of water. Note the tiny disclaimer at the bottom, however, which says that OnePlus "makes no guarantees regarding water/liquid resistance." Pei suggests that the company paying for an IP rating would just require a higher price for the phone, and that the company continually improves its designs to account for water resistance.