Panasonic launches Micro Four Thirds camcorder
New Micro Four Thirds camcorder has interchangeable lenses and hefty price tag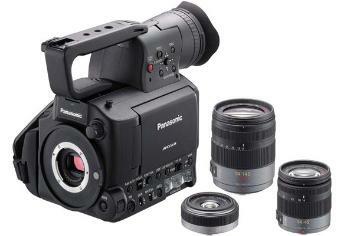 Up until now, the only consumer camcorder with interchangeable lenses has been Sony's NEX-VG10E, but now it's finally got some company.
Panasonic has announced the AF100 – a camcorder that takes Micro Four Thirds lenses and costs four thirds of your savings.
Its Four-Thirds-size sensor captures video in 1080p at 30fps, or 720p at 30fps in AVCHD format and enables it to take the same lenses as the Panasonic cameras like the Lumix GH1 – a camera whose video capabilities Panasonic has boasted about in the past.
If the Micro Four Thirds lenses don't quite cut it, you should be able to fit "cinema" lenses with an adaptor, and ruin your credit rating once and for all.
Storage is on SDHC and the newer high capacity SDXC card format.  
It's expected to cost around €4,900 and be available in December. That price doesn't include lenses. Ouch.
[via Engadget]