Promoted: The ZTE Axon Elite is a recording studio in your pocket
Making music is easier than ever. You'll need a bit of talent, obviously, but with the right kit, the better your creative efforts are going to sound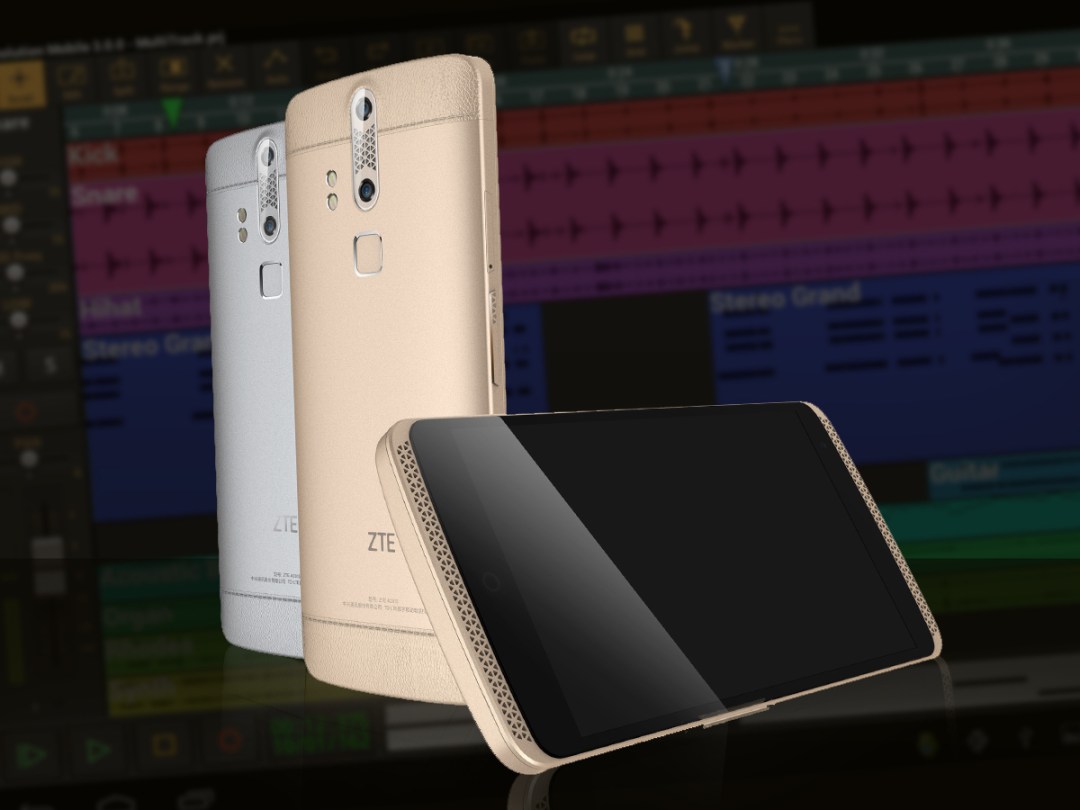 The right hardware is the first step to making great music (apart from, y'know, being able to play the guitar or something). And if you're the type for whom inspiration hits when you're nowhere near a computer, it helps to have something portable that'll do the job.
Unlike conventional audio solutions commonly used in high-end smartphones, the ZTE Axon Elite features a dedicated audio chipset (the AKM 4961, detail-fans) with a 32-bit digital-to-analogue converter, which means awesomely accurate state-of-the-art Hi-Fi audio playback and recording, so you'll hear your masterpiece as it was meant to be played.
With hardware handled, you'll need to treat yourself to a few decent apps to help you on your way: Android's great when it comes to simple voice memos, but the musically inclined will want something with a bit more audio awesomeness. Read on: we've found five of the best apps for musical creatives.
Image-Line FL Studio Mobile (£12.95)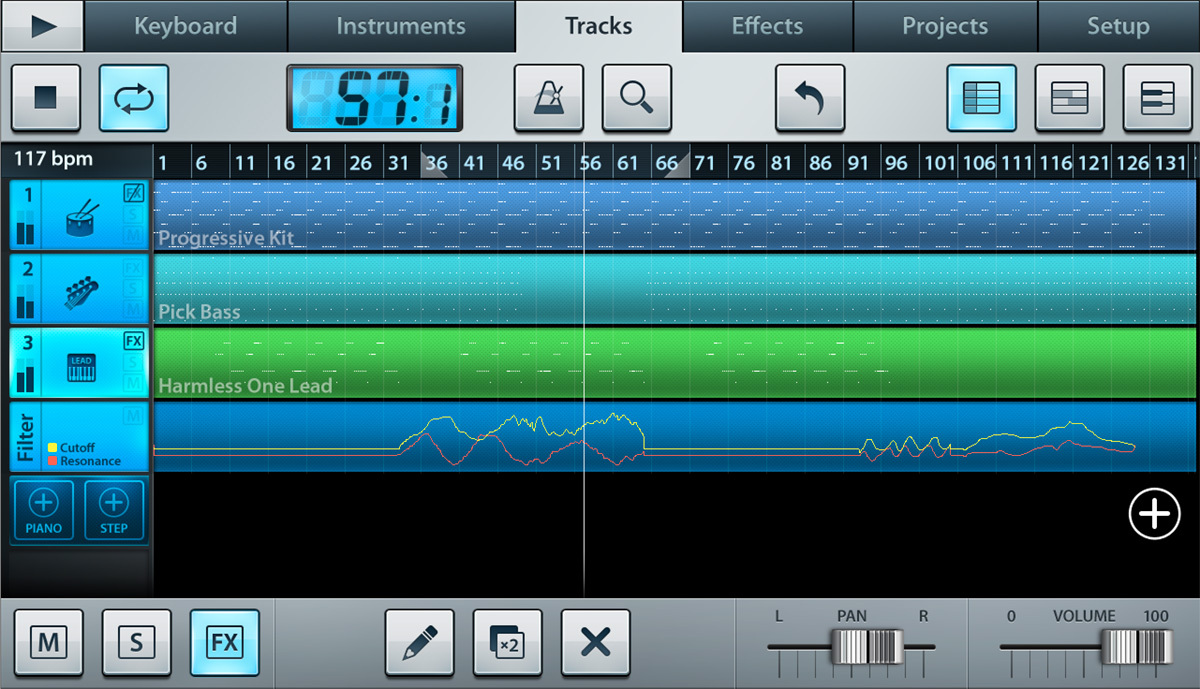 Fan of electronic music? You need FL Studio Mobile: 133 instruments, drum beats and looped beats mean you can start bolting together a track with a bare minimum of musical ability, while those who do count themselves as mini virtuosos can use the on-screen piano to make their own sounds. There's also a set of drum pads and a wave editor and, our favourite bit, the ability to bend the pitch of your track using your Axon Elite's accelerometer: wave your phone about to change the way your music sounds. You can export to WAV or AAC files, while Dropbox support makes sharing easy.
DJ Studio 5 (£free)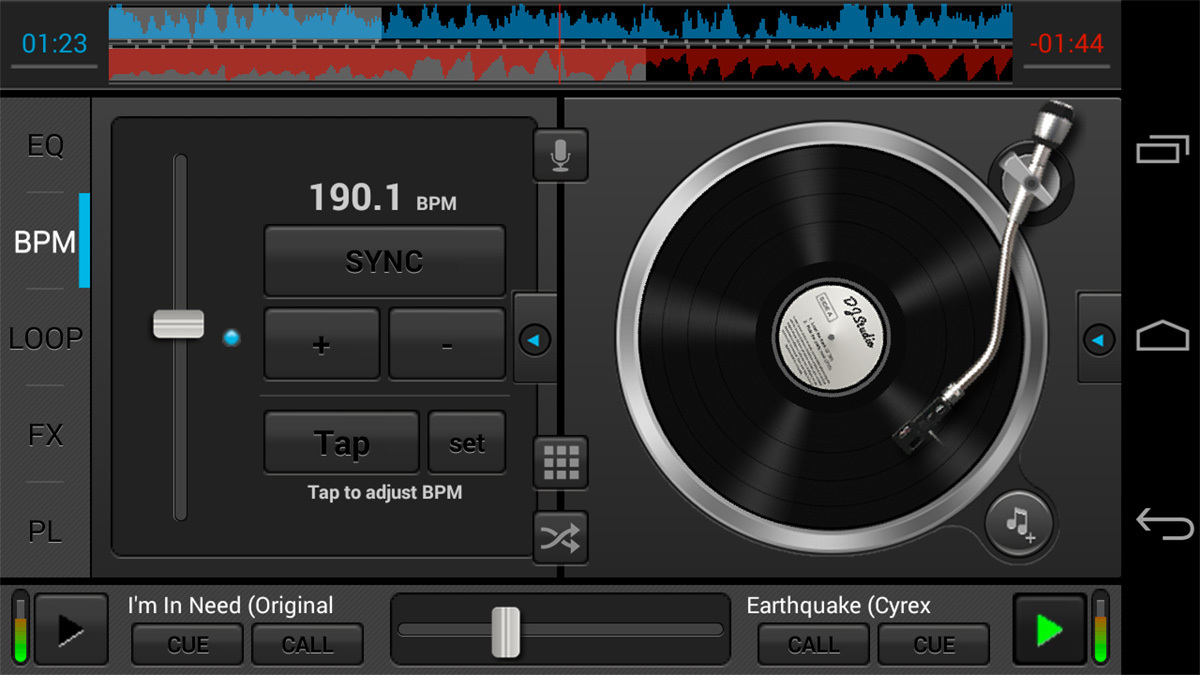 Making awesome remixes shouldn't be this easy. This free app lets you load a pair of audio tracks, then crossfade, scratch and mix them to your heart's content. You can play your tracks live, or save your remixes and upload them to a SoundCloud account so the world at large can listen to your masterpieces/impressions of a pair of trainers caught in a tumble-dryer. The app is also compatible with the IK Multimedia iRig MIX, a dedicated hardware deck designed to make virtual scratching as realistic as the real deal.
Real Drum (£free)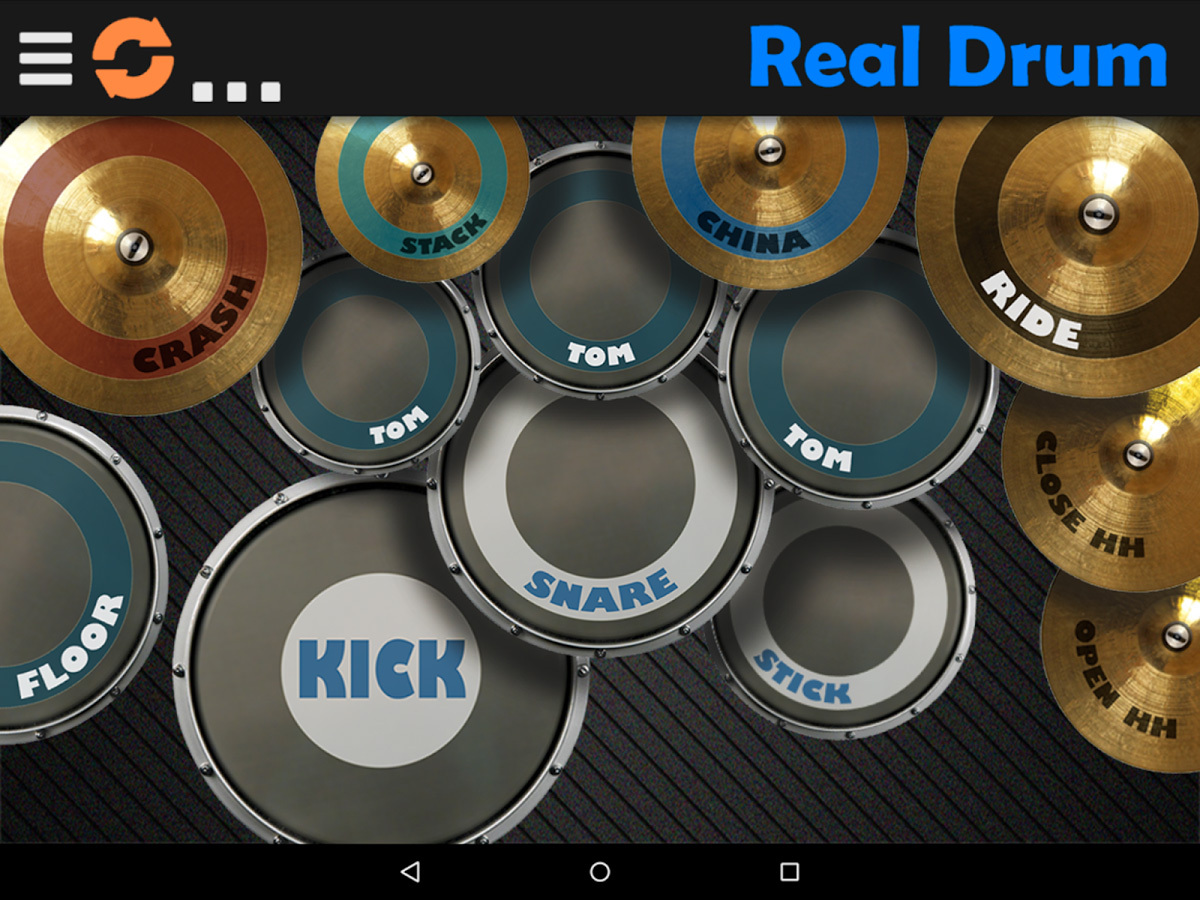 For us, drums fall into the same category of instrument as the trombone: if our neighbours see us carrying a set into our flat they're going to call the police again. Fortunately, Real Drum lets you learn the difference between a high-hat and a snare without needing to dedicate a whole room to the pursuit. The tutorial mode comes with 60 lessons, and once you're handy with a pair of sticks (or fingertips, we guess), you can play music from your phone's library and accompany it yourself.
Audio Evolution Mobile Studio (£4.49)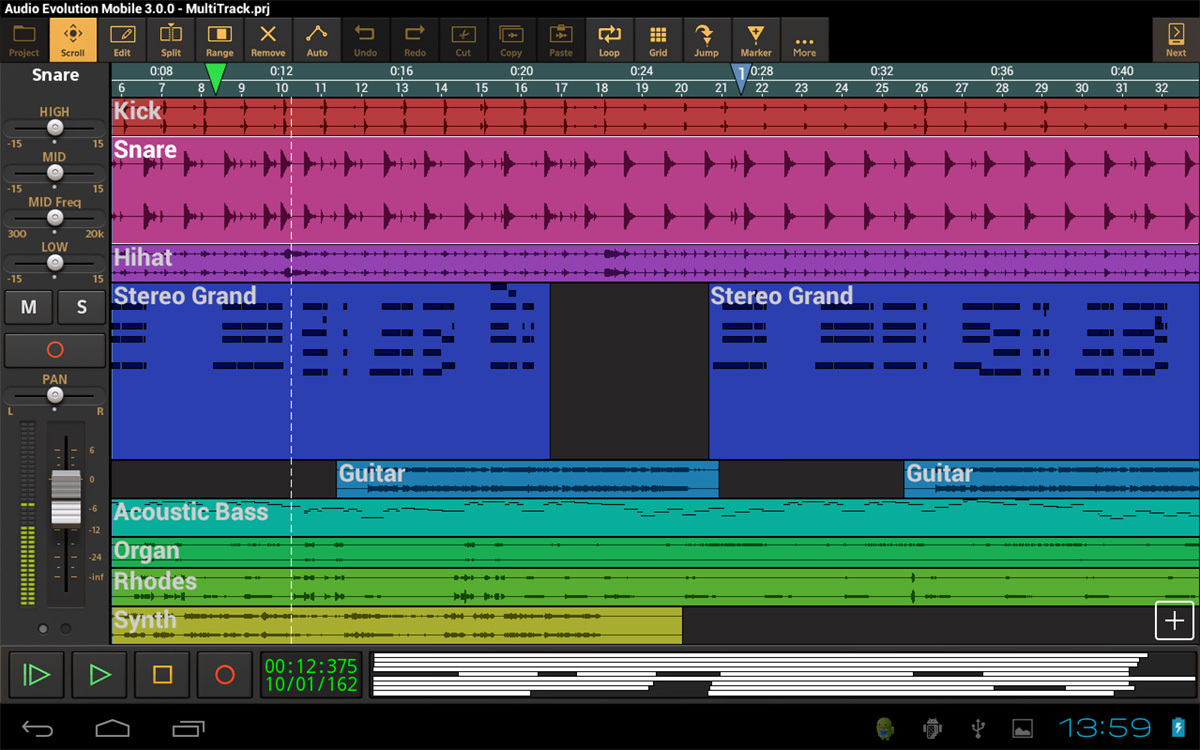 Multi-track recording studios don't come cheap. But Audio Evolution attempts to pack a mixing desk with unlimited tracks, audio recording, MIDI sequencing, virtual instruments and plenty more for the price of a (London) pint. Your creations can be mastered to a variety of audio formats, letting you knock up complex, high-quality mixes straight from your phone. You can import files as well, for looping and remixing samples. There's quite a bit of hardware support too, so you can connect USB audio interfaces for even more flexibility.
Pulsate (99p)
There might not be another app on this list as addictive as Pulsate. The idea is pretty simple: tap the screen to start a beat, then tap somewhere else to create another. As your beats expand and contract like ripples on a pond, they knock together and create new sounds. You can tweak things such as BPM, reverb, pitch and so on, in the hope of creating a trippy, electronic hook. Or, like us, you'll create the audio equivalent of a bundle of headphone wires. Maybe it's a talent thing.
The ZTE Axon Elite's incredible audio capabilities are only part of its appeal. Head to the site to find out more about its awesome next-gen security, 4K video ability and 13-megapixel camera.