PS3 to get HD movies from all major movie studios
Sony has announced its signed a deal with all six major movie studios to bring even more movie releases in high def to its PS3 console.PS3 owners have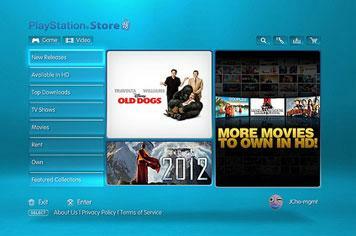 Sony has announced its signed a deal with all six major movie studios to bring even more movie releases in high def to its PS3 console.
PS3 owners have been able to download movies through their console for some time, but this new deal with make the console the first one to offer HD movies from every major movie studio.
With 20th Century Fox, Walt Disney Pictures, Paramount Pictures, Sony Pictures Entertainment, Universal Pictures, and Warner Bros. Digital Distribution on side, you can expect films such as Fantastic Mr Fox, Up, Star Trek and District 9 available for download, either to buy or rent.
The new offerings have gone live in the States already, with films currently appearing on US PSN for around $5.99 to rent and $19.99 to own in HD.
Sony has confirmed plans to launch in the UK "soon", so we'll have to wait for specific UK pricing to be sure what we'll be asked to fork out.
Will you use your PS3 for HD movie downloads? Let us know below.