Save over £100 on this PS5 and God of War Ragnarök Prime Day deal
Experience the end of the world for a bargain price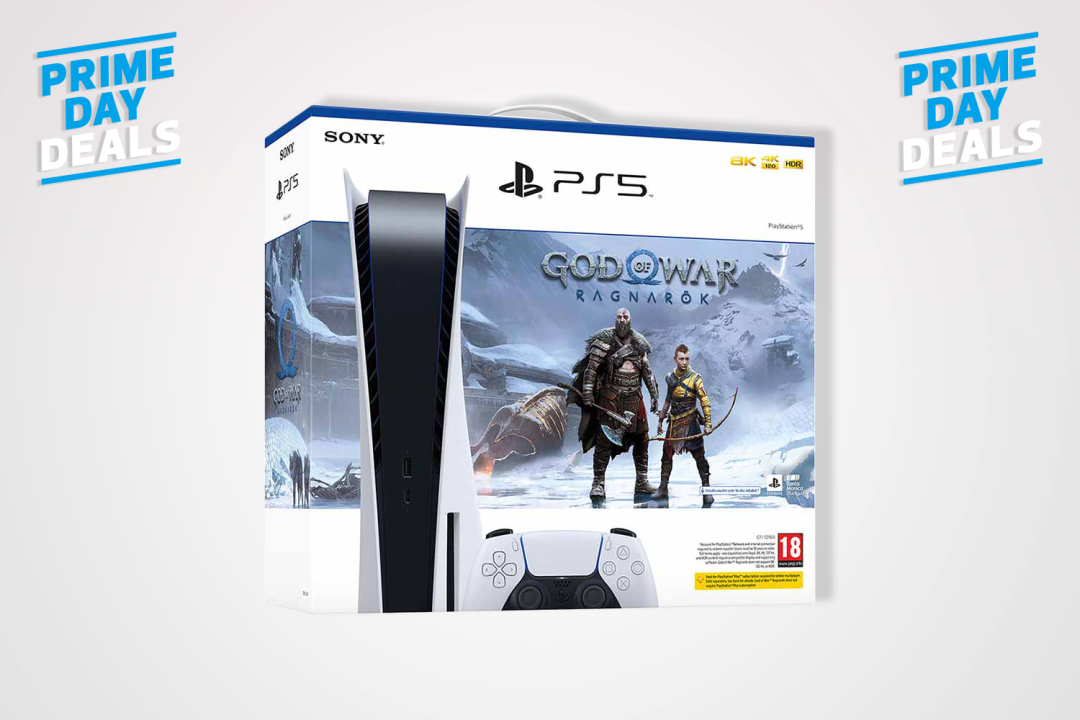 God of War Ragnarök was hailed as one of the best games of last year by ourselves (and pretty much everyone else, to be honest). And on this Prime Day, Amazon has taken a Kratos axe to the PS5 and God of War Ragnarök bundle and slashed its price from £540, to £434.
That's a saving of £106. The bundle comes with a PS5 Disc Edition, a DualSense Wireless Controller and a disc copy of the game.
US customers aren't so lucky this Prime Day, though. There are currently no PS5 console deals available to US buyers this year, but there's certainly no shortage of video game deals out there – from the Microsoft Xbox Series S to a number of top titles.
For those who've been living under a rock for the past few years, God of War Ragnarök follows the tale of Kratos and Atreus navigating the end of the world while trying to make time for some father and son bonding. As a team, you must battle new characters from across the Norse pantheon. There's a burly Thor, looking meaner and definitely not leaner than Marvel's comedic superhero, while the All-Father Odin is dead set on ruining your journey.
In our review, we called God of War Ragnarök "bigger and better in both gameplay and storytelling [than its predecessor]", and a "phenomenal PlayStation holiday blockbuster." Naturally, it went on to become one of the biggest selling games of 2023, shifting a staggering 11 million units in the first few months of its release. And now, for a short amount of time at least, players can experience this PS5 exclusive with a saving of just over £100.