Real robot boxing is coming
SyFy is pitting giant humanoid robots against each other in a combat arena. Have they learned nothing from Terminator 2: Judgment Day?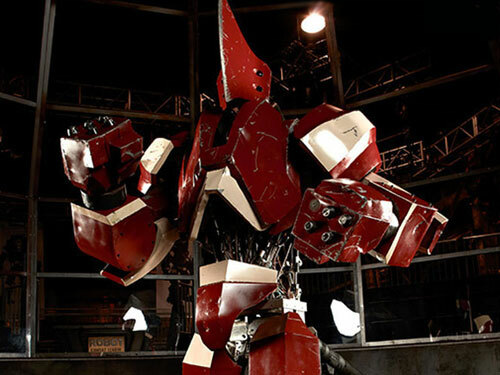 Hot on the heels of reports that Human Rights Watch considers killer robots to be a genuine threat comes the news that TV channel SyFy is equipping them to fight. Have we learned nothing from Terminator 2: Judgment Day? Fortunately, these robot brawlers are only battling each other – for now.
New show Robot Combat League will bring the fantasy of the Real Steel film to life, pitting giant robots – controlled by human "robo-jockeys" – against each other in a boxing arena. These aren't the glorified Roombas of Robot Wars, either – they're full-size humanoid robots slugging it out.
The battle bots are built by robot specialist Mark Setrakian, who's previously created animatronics for films including Men In Black and Hellboy. To prove that the robots were fighting fit, he hung a VW Beetle from chains while one of his robots smashed it to oblivion, Street Fighter II style. For the time being, the robots are anchored by a stabilising bar in the arena – but Setrakian is hoping to ditch that in future.
The show's hosted by WWE wrestling veteran Chris Jericho, while robo-jockeys come from varying walks of life – including an Olympic athlete, a race car driver and MMA fighter Amanda Lucas (daughter of George Lucas).
With robots decapitated and cut in half from the fights so far we're eager for it to air so we can see the 12 teams compete for the US$100,000 prize. The series has finished filming so it should arrive soon. But it had better be quick – there's already competition brewing, with Discovery Channel prepping Robogeddon with the help of James Cameron and Mark Burnett. Let battle commence.
[via Entertainment Weekly]
You may also like: 25 best robot movies ever