RealNetworks launches Rinse to clean up your iTunes
OCD music fans everywhere rejoice – the days of duplicated tracks are over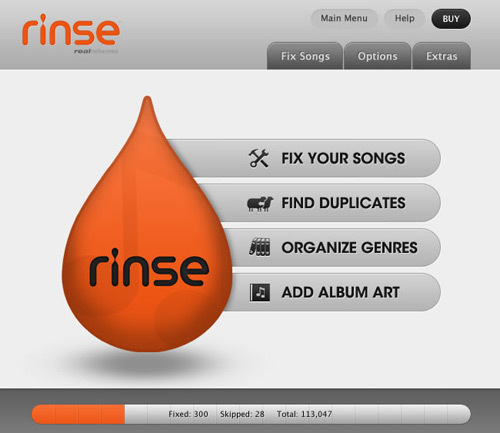 If you only have the album artwork for a smattering of your iTunes library, Rinse might be your knight in Realplayer armour. That's right, the people behind one of the first big media players are mopping up the mess caused by Apple's current music library giant, iTunes.
Using Gracenote technology, Rinse will clean up your metadata, find album artwork and delete duplicates to free up precious space on your laptop and iPhone or iPod. Since even Gracenote's metadata robots aren't perfect, Rinse will give you a percentage of how sure it is that the track info is accurate.
RealNetworks reckon that Rinse gets tracks right 80-90% of the time, unless you own a catalogue entirely made up of obscure Eric Clapton bootlegs. Another feature – that we can only describe as nifty – is the ability to create new labels for all tracks in existing genres in a much simpler process than using iTunes itself.
The software costs £30 for a one-time download – which does seem a little steep. But once you've coughed up the dough you can run Rinse as many times as you like when your library inevitably expands and install it on up to five different devices. So the question is – how do you like your tunes? Neat, medium neat or a duplicated, artwork-less mess?
You may also like: Modern Warfare 3 leaked online