Roberts busts out new internet and DAB radios
Roberts – the company that built your granny's radio – has just released a slew of new machines from its granny-unfriendly modern production line.Four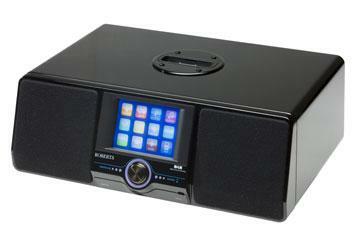 Roberts – the company that built your granny's radio – has just released a slew of new machines from its granny-unfriendly modern production line.
Four radios have been announced, each packing either internet radio, DAB or both.
The STREAM 83i (£150) can pick up everything bar alien distress signals, thanks to Wi-Fi, DAB, FM and RDS, and has a three-way speaker system, including a bass woofer, housed in an acoustically-tuned cabinet. It'll also play back MP3, WMA, Real, FLAC and AAC files via USB.
Dreamers might prefer the STREAMTime (£120), a bedside internet/FM clock radio with 10 presets and dual alarms. It'll also stream tunes from your PC.
While those models are available immediately, Roberts also announced two radios that will come to market next year.
The SOUND 63i is a DAB/internet/FM radio with a CD player and iPod dock, while the COLOURstream loses the CD transport in favour of a large colour touchscreen. Both will come in tuned cabs, dressed in piano black.
Pricing and exact availability information are not yet available.