Sage's Bambino espresso machine is 40% for Prime Day
Sage yourself over £130 with this offer.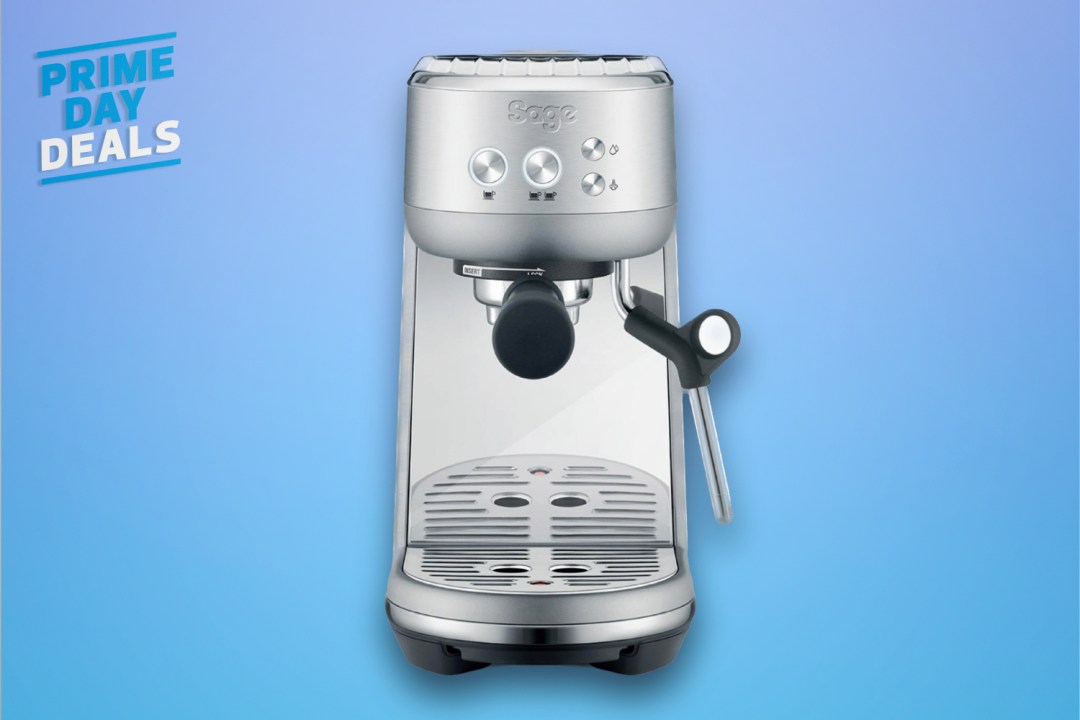 While whipping up a brew might be your favourite way to start the morning, coffee gear can be big and clunky. Espresso machines can take up plenty of precious counter space, proving more hassle than they're worth. But Sage's Bambino is a pint-sized offering with a smaller footprint. And for Prime Day, you'll find it on a top offer.
During Prime Day, you can score 40% off Sage's Bambino espresso machine. It's been reduced down to £191 for the savings event – a tasty £131 less than the regular ticket of £330.
Sage's Bambino pulls barista-quality shots with ease, thanks to a simple two-button control. The 54mm portafilter can pull 19g of espresso shots. Unfortunately, there's no grinder here, so you'll need to bring your own ground beans. But the built-in steaming wand will have you frothing milk just the way you like it.
Or, if you need a machine with a little more kick to it, Sage's bigger Barista Express machine will have you covered. For Prime Day, you can nab the machine for 22% off. That's a £141 saving, bringing the price down to £489.
This machine comes with a 250g bean hopper and built-in grinder, to freshly grind beans before you brew. Plus, there's even a tamper on top of the machine to get your basket ready to go. You'll find a similar 54g portafilter with a double spout for two shots of espresso. And, of course, there's a steaming wand on the side for your milk.