Sage's Barista Touch Impress takes the guesswork out of coffee making
Touchscreen-toting espresso machine will up your barista game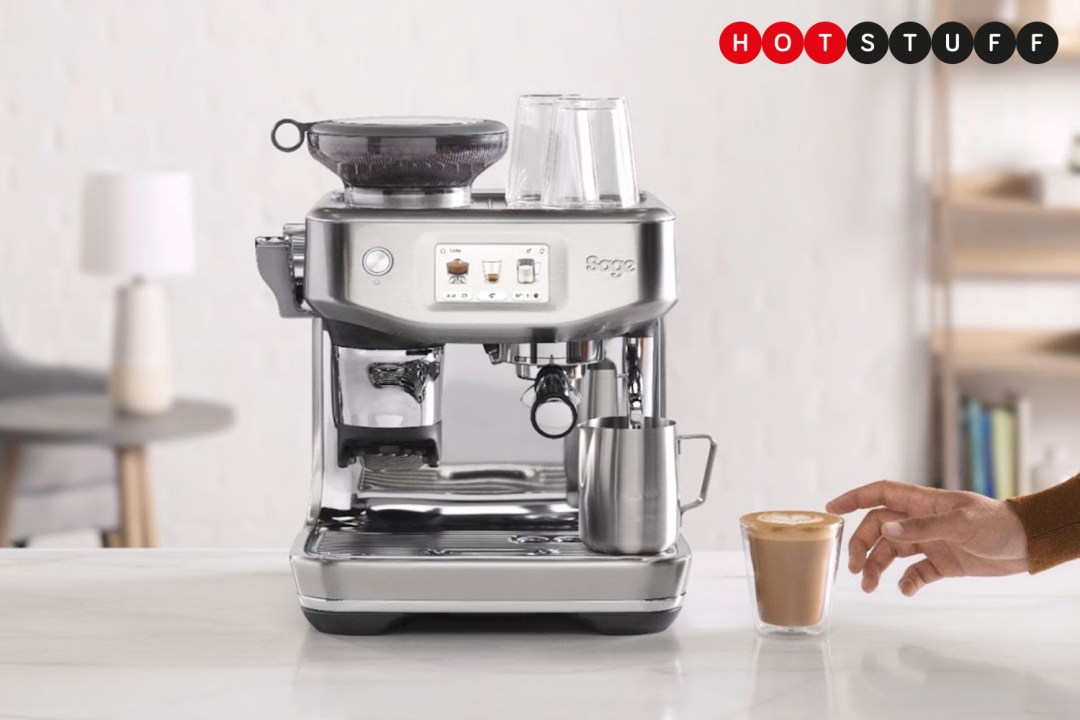 Anyone with a serious caffeine addiction will appreciate coffee supremo Sage's latest clever bean-to-cup machine. The Barista Touch Impress has the smarts to talk newbies through brewing the perfect espresso shot, and without the mess of many rival coffee machines.
Already on sale in the US and Australia wearing parent company Breville's logo, the Barista Touch Impress brings touchscreen instructions, one-button bean grinding, and an automatic milk frother that's also equipped for non-dairy drinkers. It essentially takes the already easy-to-use Barista Touch and adds the firm's Impress puck system, last seen on the more manual Barista Express Impress machine we tested last year.
With the display telling you exactly what to do, you just have to slot in the portafilter and hit grind: the machine handles the scientific bits like grind size, then applies 22lb of tamping pressure with a 7-degree twist to mimic the best baristas. It'll automatically correct the next dose if you need to add more grinds (or take some away).
It's then just a case of popping the portafilter into the group head, sticking the milk pitcher under the steam wand, and pressing the screen a few more times. You can pick between espresso, americano, latte, flat white and cappuccino, or just use the hot water spout for tea and hot chocolate. It can even whip up a babyccino.
The AutoMILQ system lets you pick between dairy, oat, almost and soy milk, which overheat at different temperatures because of their different protein and fat contents. Once set it'll tweak the temperature, timing, pressure and amount of air to deliver a smooth microfoam that'll taste great and let you try your hand at latte art too.
A two litre water tank is enough for a family's worth of hot drinks per refill, and the 340g hopper will comfortably swallow the average bag of beans. A quick start system means you can be drinking a brew in just a few minutes, rather than having to wait for a boiler to reach temperature, and the automated grind measurement means coffee waste is kept to a minimum too.
At £1200 directly from Sage, only dedicated drinkers need apply, but if you bleed the black stuff you'll be able to get one in your kitchen very soon.