Samsung U250 and U200 all-in-one PCs announced
Samsung has made its first steps in to the desktop PC market with the announcement of two new all-in-one PCs, the 20-inch U200 and 23-inch U250.No dou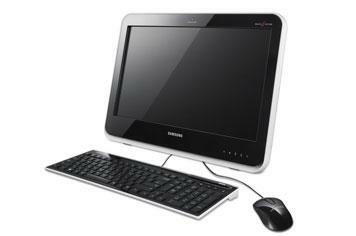 Samsung has made its first steps in to the desktop PC market with the announcement of two new all-in-one PCs, the 20-inch U200 and 23-inch U250.
No doubt hoping to follow its success in the netbook market, Samsung has aimed these all-in-ones at the multimedia market.
Both new models boast touchscreens, with the higher specced U250 offering a full 1080p screen while the U200 has a resolution of 1600 x 900 for 720p video playback.
The U250 comes in a little slimmer than its sibling, while the U200 packs a more curvaceous look than the more angular U250.
That's all the specs Samsung has let us in on as yet, but with both models on sale exclusively at PC World from next month, expect Samsung to shower us with more spec deets shortly. Until then why not check out our top 10 desktop PCs to check out the competition?