Save 39% on Breville's One-Touch CoffeeHouse espresso machine this Prime Day
Espresso for less-o with this £85 saving.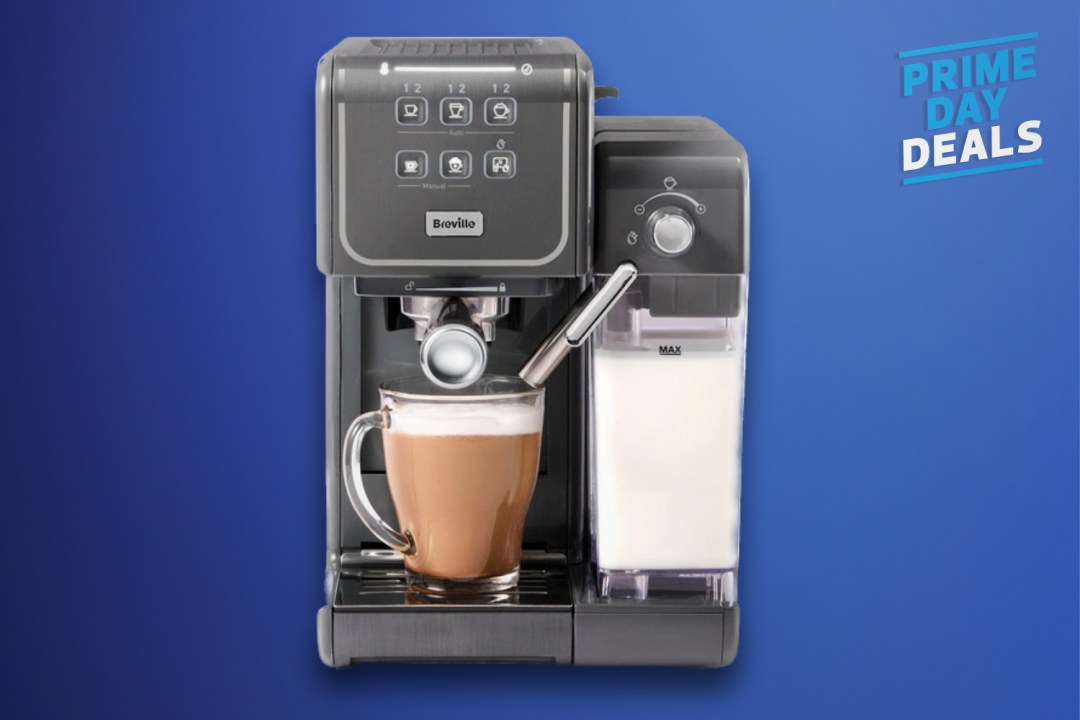 Fancy yourself a budding barista? You'll need the right gear to perfect your brew and make espresso to your heart's content. But getting kitted out can be pretty expensive, especially with plenty of espresso machines to choose from. Luckily, for Prime Day, you can score some serious savings on one of Breville's top espresso machines.
Currently, you'll find the Breville One-Touch CoffeeHouse espresso machine reduced by 39%. That brings the price from £220 down to £135 – saving you £85 on the machine.
With Breville's CoffeeHouse espresso machine, you're getting an easy-to-use bit of kit that lets you pull espresso with just one button press. It pulls shots with 19 bars of pressure, so you'll get smooth and creamy espresso. You can whip up your favourite drinks in no time at all, and tailor-make them according to your preferences. There's no grinder, so you'll need to bring your own ground beans. But you can use the built-in steaming wand and reservoir to froth milk for your favourite coffee.