Sky 3D pub finder goes live
Sky's 3D service launches at the weekend, and if you'll be looking for a pub to catch the Man U vs Chelsea match in an extra dimension, Sky has launch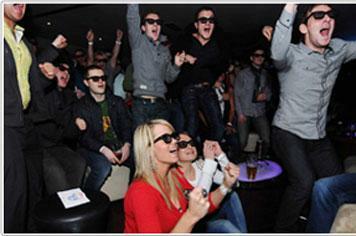 Sky's 3D service launches at the weekend, and if you'll be looking for a pub to catch the Man U vs Chelsea match in an extra dimension, Sky has launched an online pub finder to help you do just that.
All you'll need to do is enter your postcode in the pub finder to be shown a list of the three closest pubs to you showing the game.
And there should be at least a few to choose from – over a thousand pubs and clubs have hopped onto Sky's 3D football wagon, with more expected to sign up before the end of the season.
But if you can't catch Saturday's match, panic not. Sky has promised at least five more Premier League games before the end of the season in May, as well as the Coca-Cola Football League play-offs at Wembley all in 3D.
Will you be heading to your nearest 3D-playing pub, or do you prefer to stick to old-fashioned 2D? Let us know below.