Where to watch Major League Baseball
Catch the Knicks, Astros and Red Sox in action, wherever you are
There are few things more quintessentially American than baseball. This beloved pastime is pretty much on par with hot dogs and competitively eating hot dogs on the 'what it means to be American' bingo card. And no league in the world is bigger than Major League Baseball.
2023 brings with it some big MLB rule and scheduling changes. This is the first MLB season where every team will play each other at least once, with a total of 162 games being played. A pitch clock is to be introduced, which limits the amount of time a pitcher can take before throwing the ball, and there will be changes made to the infield shifts. All three bases will also increase in size from 15 to 18 inches, which is pretty much the baseball equivalent of widening the goal posts in a football match.
But where can you catch this slice of Americana? Take a look below, and get ready to batter up.
---
Tune in with a VPN
Want to watch Major League Baseball with American commentators? Or tune into Japanese baseball, English football or even Aussie rules? With a VPN, you can watch sports coverage from outside your own country. We've already compiled the best paid for VPN services, as well as which free VPN services can help you surf the internet in privacy. But all the major services have deals pretty much tailor-made for whatever protection and features you need from a VPN service. A few of our personal recommendations are:
---
Key dates in the MLB 23 season
The 2023 Major League Baseball season is set to kick bat off on 30 March, and is planned to run until 1 October.
On 11 July, the 93rd All-Star Game will take place at T-Mobile Park in Seattle, Washington. This is basically a best of the best game of baseball where the fielders are selected by fans, pitchers are selected by managers, and reserves are selected by players and managers. It's a pretty bonkers set up, but it's been going since 1933 so they're clearly doing something right.
The postseason is set to begin on 3 October, and will lead to the World Series Game 7. This will potentially take place on 4 November, but is not fully confirmed at the time of writing.
---
How to watch MLB on TV and streaming services
USA
Naturally, you're really not short of places to find MLB in the US. But to catch all the games, you'll need a Thanos gauntlet of cable channels. Nationally televised games air on FOX, FS1, TBS, ESPN, and MLB Network. DIRECTV offers expansive coverage of the 2023 MLB season, and hosts more local MLB games than any other TV provider. The 'CHOICE' plan and higher offers access to every major MLB channel for $85 per month, with a 24 month contract.
---
UK
BT Sport is the home of baseball in the UK. BT Sports holds exclusive rights to the MLB in Blighty, and will air all matches live across the BT Sport platform throughout the season. A BT Sports package starts from £18 a month for a 24 month contract, £40 upfront cost. The fee includes MLB games as well as access to 52 Premier League games per season, Serie A fixtures, WWE events and more.
BT Sport's Monthly Pass is available for £29.99 a month with zero commitment. This lets you watch everything the service broadcasts live and on-demand via the BT Sport app, available on PS4, Xbox, Apple TV, Samsung Smart TVs and web player. BT Sport can also be added to an existing Sky Package for £29.99 a month. This also incurs an upfront cost of £20 if you sign up for 12 months, £35 if not.
If you want the best quality baseball out there, then the Monthly Pass also includes access to BT Sport Ultimate, which offers 4K HDR content with Dolby Atmos sound.
---
Europe
In 2022, MLB partnered with the SportsTribal platform to launch a 24/7 free, ad-supported, streaming channel across Europe. The service airs highlights, historical content and more. But things are a little more complicated if you want full MLB access.
Broadcasters vary depending on your location, so take a look at the MLB's international broadcast list to find out which company serves you. There's also the option of a VPN, with the likes of ExpressVPN offering tailor-made services for streaming MLB games without local and national blackout restrictions (we'll get on to those later).
---
Streaming with MLB.TV, Apple TV+, YouTube TV and Peacock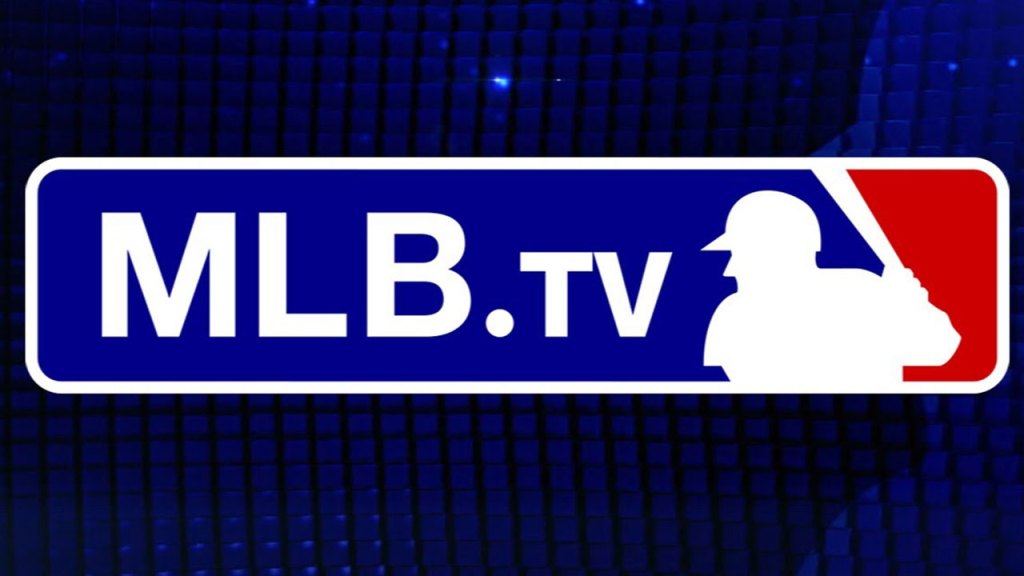 In the US, fans can access all games on MLB.TV, and is available via MLB.TV, the MLB app and MLBNetwork.com. All live games streamed within MLB.TV are subject to regional and national blackouts, however. If you live in Atlanta and want to watch the Braves, for example, local cable companies have the rights, so those games will not be available for live viewing through MLB.TV.
MLB.TV has three tiers. $150 a year gets you over 250 Spring Training games and every out-of-market game live or on demand. For $130, you can stream over 250 Spring Training games, as well as all out-of-market games for a single team of your choosing. There's also a monthly option – get all Spring Training games and every out-of-market game live or on demand for $25 per month.
Keen to take a slice of the MLB (apple) pie, Apple TV+ and Peacock are also streaming a select number of games. Friday Night Baseball is shown on Apple TV+, with two MLB games being shown every Friday night during the season, while Peacock airs games via the MLB Sunday Leadoff show. From $5 a month, Peacock Premium subscribers can get 19 live games, as well as access to a number of classic games and documentaries. YouTube TV also offers channels airing MLB games for $65 per month.