Skype for Symbian hits Nokia Ovi Store
Skype for Symbian has finally landed on Nokia's Ovi Store, allowing users of 23 Nokia phones free Skype-to-Skype calls anywhere in the world.The free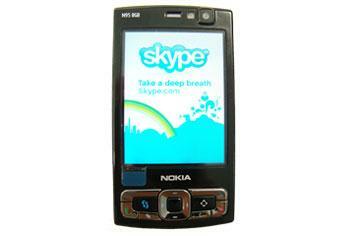 Skype for Symbian has finally landed on Nokia's Ovi Store, allowing users of 23 Nokia phones free Skype-to-Skype calls anywhere in the world.
The free app will work over both Wifi and mobile data connection and offers up many of the benefits of the desktop version.
This means you can send and receive instant messages to Skype contacts through your phone, share pictures, videos and other files and save money on calls and texts to phones abroad.
Skype users will also be able to receive calls through their Nokia handset from their online number.
Both touchscreen and non-touch devices will be supported, so you can expect devices such as the N97, 5800, E72 and N95 to be supported by the new app.
Skype has also said it will soon be introducing the app to other manufacturer's Symbian phones, such as Sony Ericsson in the future.
You can check out if your phone is supported over at the Skype website. Give it a go – it's free – and let us know what you think about it below.