Sony backs hi-res audio with F886 Walkman and HAP-S1, the world's first 24-bit micro system
Is this the beginning of the end for compressed MP3? That's jumping the gun a bit...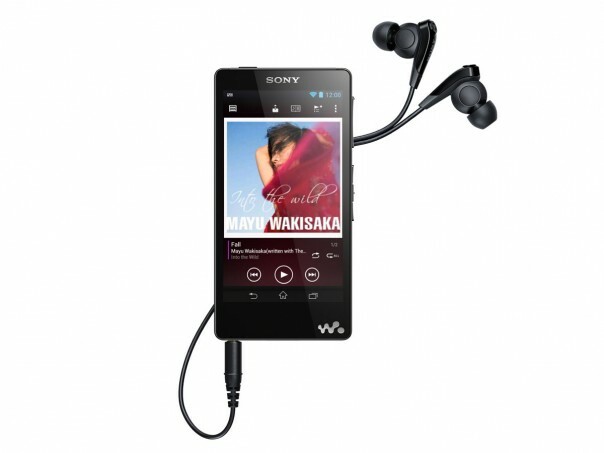 Having co-created the SACD, Sony's been an advocate of hi-resolution audio since before you were in long trousers – but this IFA it's putting in a special effort.
It's releasing a portable and an all-in-one system tailored to listening to files of up to 24-bit/192kHz (a CD is 16-bit/44kHz), and has created a high-res audio hub on its UK website to support them. Let's take a gander.
Portable audio perfection (allegedly)
First up is the smallest member of the HD audio clan, the F886. It's an Android 4.1-powered micro-tablet with a 4in, 854×480 screen that won't be giving the iPod Touch any sleepless nights.
But the screen's not the point: it can play back 24-bit/192kHz hi-res audio, and packs an S-Master amp apparently specifically tuned to the task. This is becoming a trend: both the new Samsung Galaxy Note 3 and LG G2 are also eager to please your ears with true better-than-CD music.
The F886 features NFC and Bluetooth aptX for simple pairing with a wireless speaker. And, as it's running Android, it'll do much more than just play music. Its non-expandable 32GB of storage won't hold too many space-hungry high-res files, mind you, and at £250, it's not cheap. It's out in October.
Hi-res at home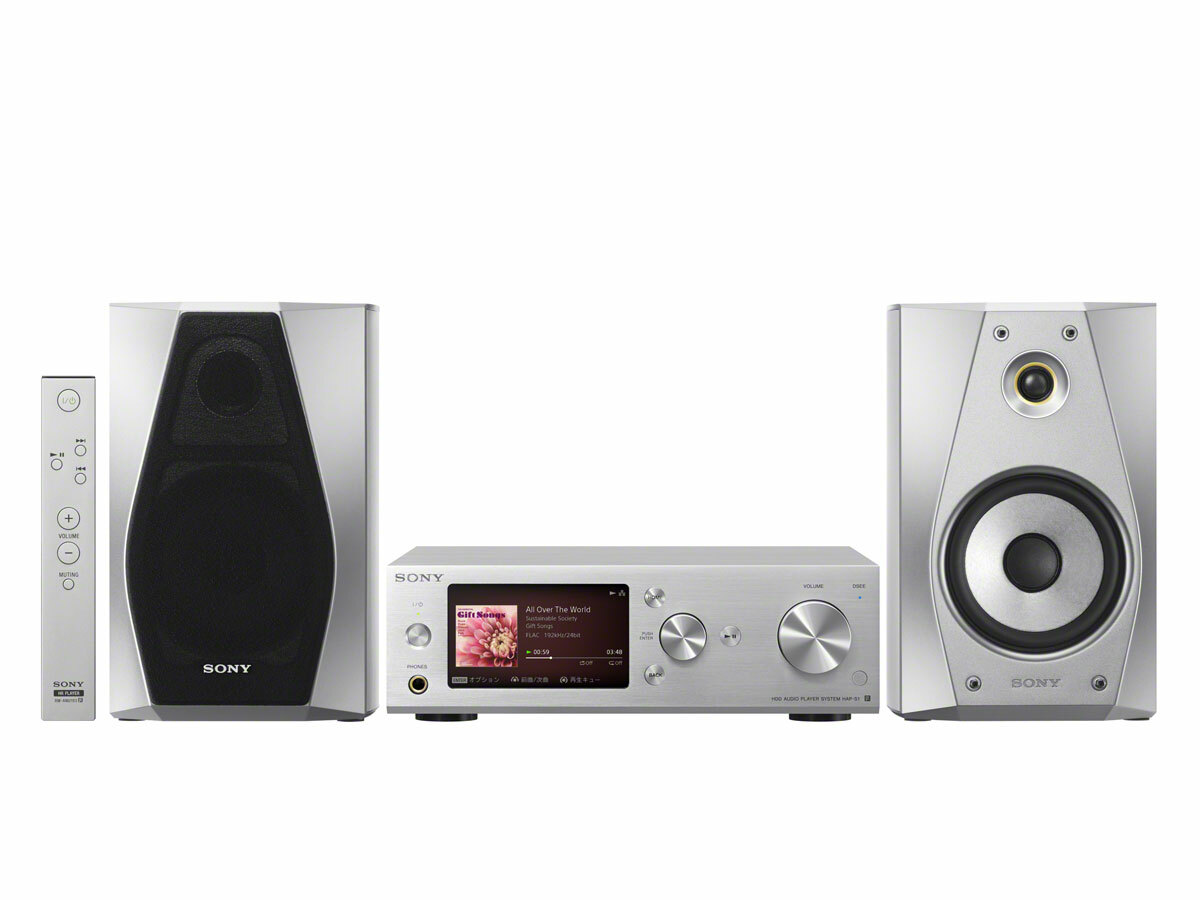 The £800 HAP-S1 is a classic micro system with a difference – it has a 40W stereo amp, optical and coaxial inputs, 500GB storage (expandable via USB) and DLNA for streaming of files on your computer, plus vTuner for digital radio. There's a 4.3in screen for control (you'll also be able to use a smartphone app as a remote) and not a CD slot in sight.
It'll play back files of all kinds including AAC, ALAC, AIFF, DSD, FLAC, MP3, WAV and WMA. It goes on sale in two to three weeks, according to Sony's UK site, priced at £800.
DAC-Tastic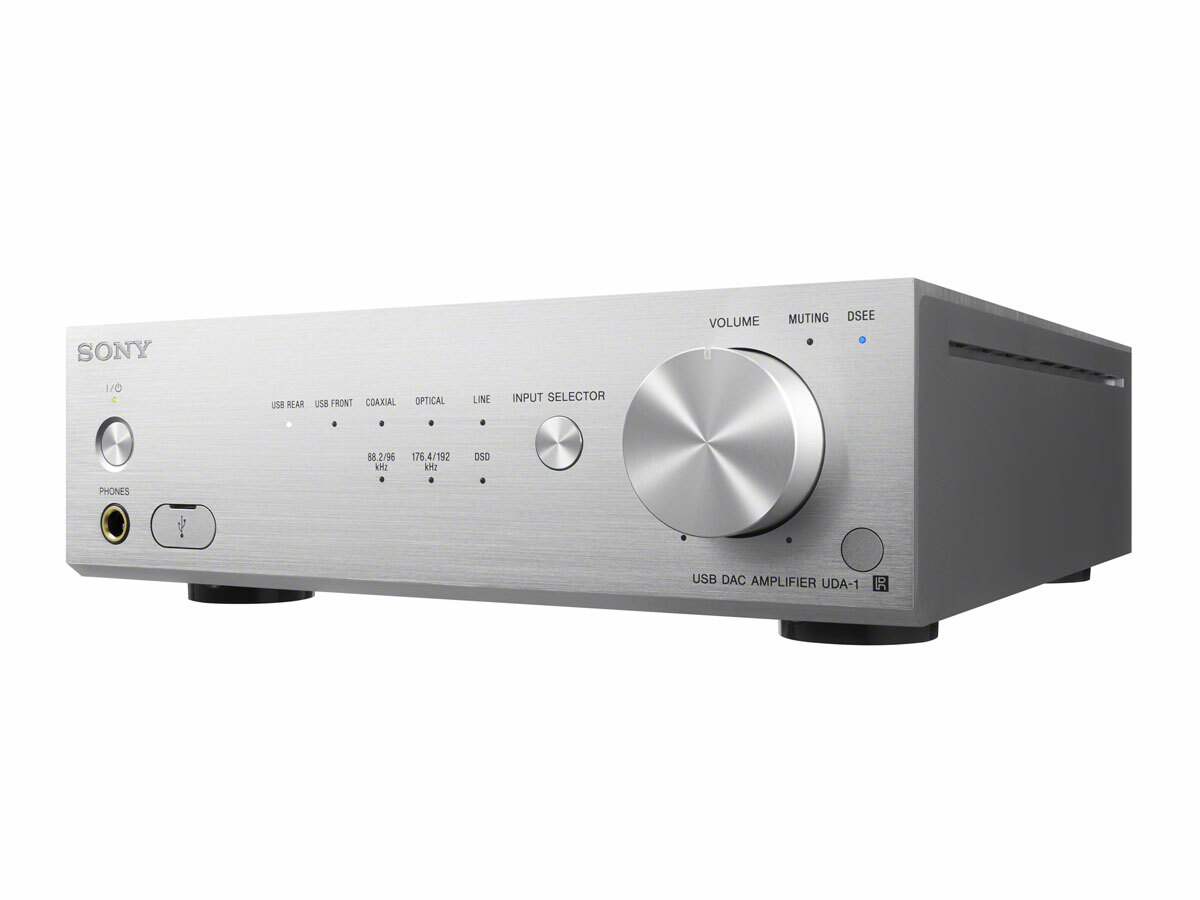 There's also a bonus for anyone who wants to boost the audio quality of their computer or smartphone in the form of the UDA-1 DAC. Hook this up to your source via USB and it'll take over the job of converting digital audio to analogue from your soundcard or phone's DAC – and chances are it'll be far superior to either. A nice way to improve performance from digital audio sources like Spotify or iTunes. Out, again, in two to three weeks, priced at £500.