Sony Ericsson W980 – the new king of Walkmans
 Mere days after got our hands on a fully working sample of the Sony Ericsson W960, its successor has been announced. Sony Ericsson has used the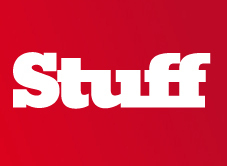 Mere days after got our hands on a fully working sample of the Sony Ericsson W960, its successor has been announced.
Sony Ericsson has used the Mobile World Congress in Barcelona to reveal its next generation phones, including the new king of Walkmans. The W980i is a flip phone that with a feature Sony Ericsson describe as 'Walkman on Top' – which means you can control the music using buttons and a large screen on the oustide of the flip.
More excitingly, the Sony Ericsson W980i features a built-in FM transmitter so you can send music to your car stereo or any nearby radio.
The W980i has 8GB of storage, a 3.2MP camera and pretty much every possible Walkman feature including TrackID music identification, PlayNow downloads and 'SenseMe' mood analysis.
It's unclear whether the new phone shares the same touch-sensitive user interface as previous high-end Walman phones, but it does answer a number of our criticisms of the W960 – most notably the inclusion of HSDPA for super-fast web browsing.
The bad news? The W980 isn't going to arrive until the second half of the year. When are Sony going to learn that when they announce something cool, we want it NOW?