Sony's new Alpha 6000 is the fastest camera in the world
As well as a blisteringly quick autofocus, this new lens-swapper packs a 24.4MP sensor, built-in EVF, Wi-Fi and NFC
Speed rules the world these days. Whether it's Usain Bolt or the Snapdragon chip inside your smartphone, faster equals better. And it's no different with cameras: After all, even the biggest sensor isn't much use if you're constantly missing the perfect shot while your camera hunts for focus.
That shouldn't be a problem with Sony's new Alpha 6000. The compact system camera has what Sony proclaims is "the world's fastest autofocus of any interchangeable lens camera" – and having tried it out, we're not about to disagree.
SPEED DEMON
This thing is seriously swift. Sony reckons it'll snap subjects into sharp focus in just 0.06 seconds, and although such timings were beyond our stopwatch, it seemed pretty much instantaneous in use.
How does it do it? Almost certainly witchcraft, although Sony says it's by teaming a 179-point phase-detection AF sensor with a 25-point contrast-detection AF. But really, all that matters is it works. And given that the dual AF system also operates in movie mode, it's also good news for anyone who likes filming sports, small children or excitable pets. Or excitable children and small pets.
That speed isn't just limited to the autofocus, either. The Alpha 6000 will also rattle off stills at up to 11fps, even with AF tracking engaged. No, you'll never need 11fps, but it's nice to have all the same. Plus, it sounds amazing, a bit like an electronic woodpecker.
SLEEK AND SEXY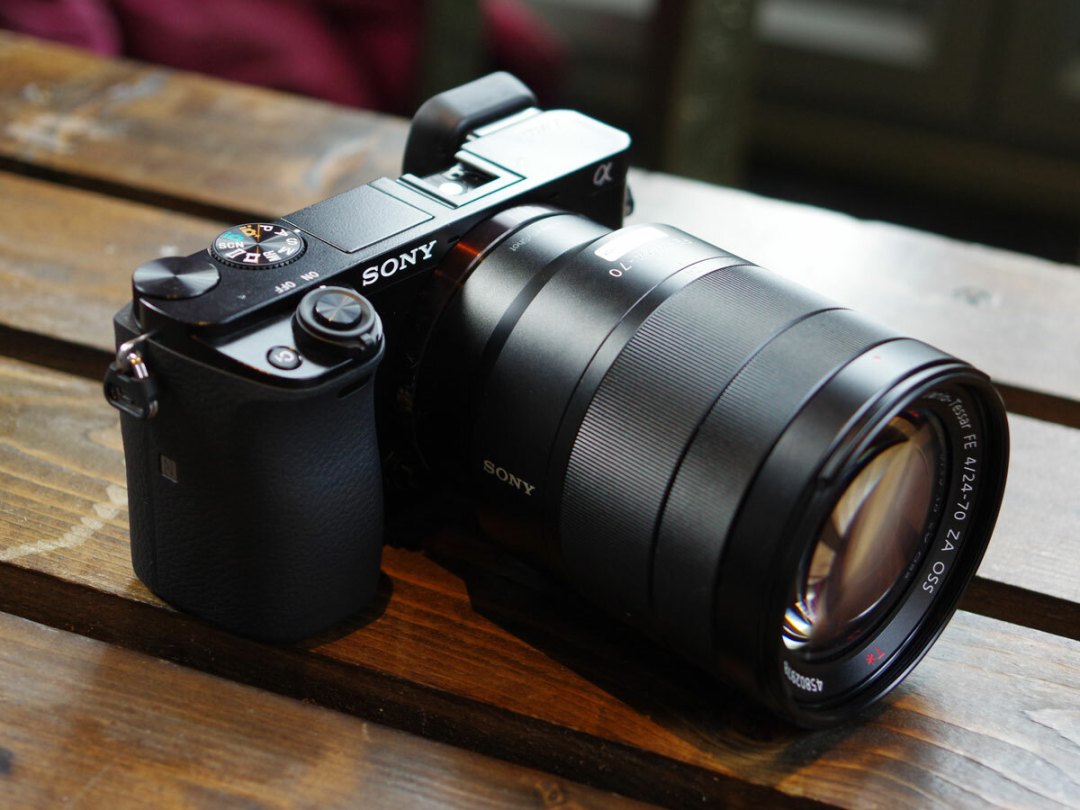 If speed were all the Alpha 6000 had going for it, we'd look impressed then go back to our trusty old DSLR. But that's far from the case.
For starters, it's a great looking camera: small, light and solid, with a nicely sized grip. In fact, it looks almost identical to the NEX-7, which it will presumably replace. But then the NEX-7 was a fantastic camera, so that's no bad thing. Controls are plentiful – you get two control dials and seven customisable buttons – and there's space round the back for a tiltable 3in screen and electronic viewfinder.
The latter is another win for the Alpha 6000. It's a big and bright OLED affair which adjusts what you're seeing as conditions change; ramp up that exposure and your view will alter accordingly. No, your DSLR can't do that yet.
There's also a built-in flash, hot shoe, Wi-Fi for easy sharing of pictures and NFC for easy pairing with other devices.
SHOOTING STAR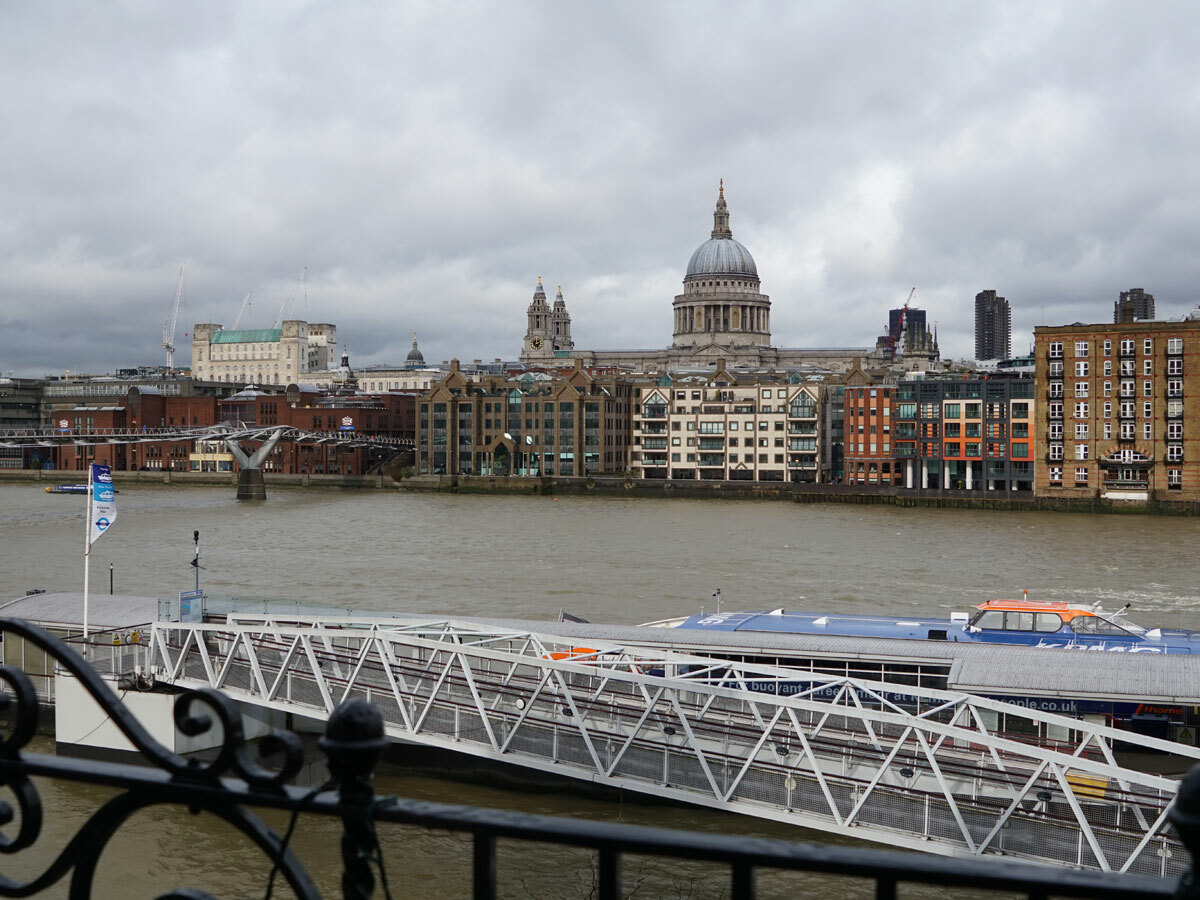 With a 24.3MP Exmor-R sensor inside it, you'd expect pictures to be impressive too. And from what we saw, they are. Even on a typically grey and drizzly London day, the snaps we took were packed with detail. Some of the credit for that must go to its new Bionz X processor, which is apparently three times as quick as the last generation Bionz and which gives it noise-free pictures at high ISO settings. Even ISO 3200 shots looked fairly clean.
We'd need more time with it to be able to really judge the images it takes, but it certainly looks as if Sony's winning way with a sensor is continuing here. That said, Sony was keen to point out that this was a pre-production sample and thus images may not reflect the quality of those turned out by the actual retail A6000.
PRICE AND AVAILABILITY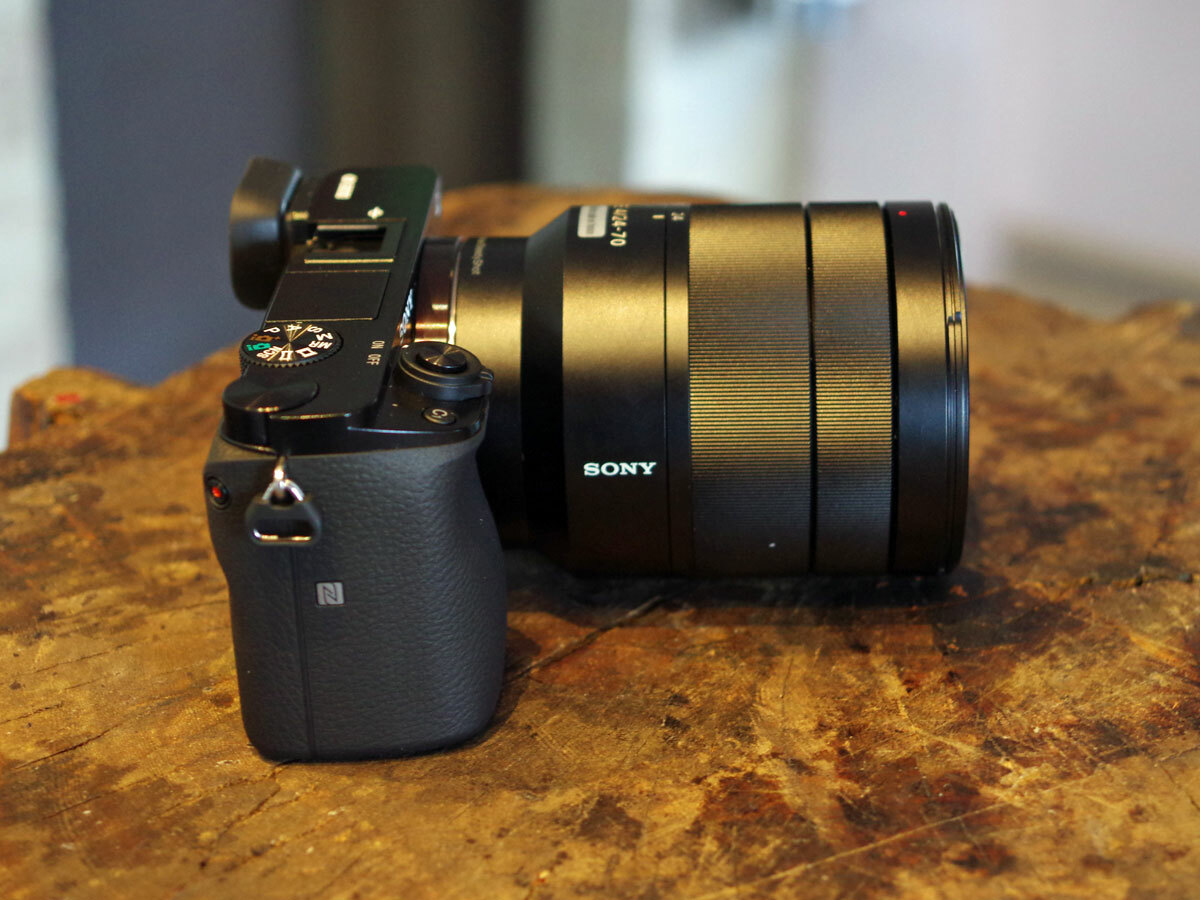 The Alpha 6000 will be available in April, priced at the really very reasonable figure of £550 for the body only. Add a 16-50mm lens and it'll set you back £670 and if you've got money to burn there are various other kit-lens deals available that could see you parting with £1,400 of your hard-earned.
In our book, a body-only price of £550 sounds a real bargain. That puts it on a par with entry-level DSLRs from Canon and Nikon, but this camera is anything but entry-level. And with 20 E-mount lenses now available, plus loads more A-mount lenses available via an adaptor, the Alpha 6000 could be a real contender.
Look out for a full review soon and find out if it makes our System Cameras Top 10.