Tesla already has 200,000 Model 3 pre-orders and counting
That's several billion dollars in eventual sales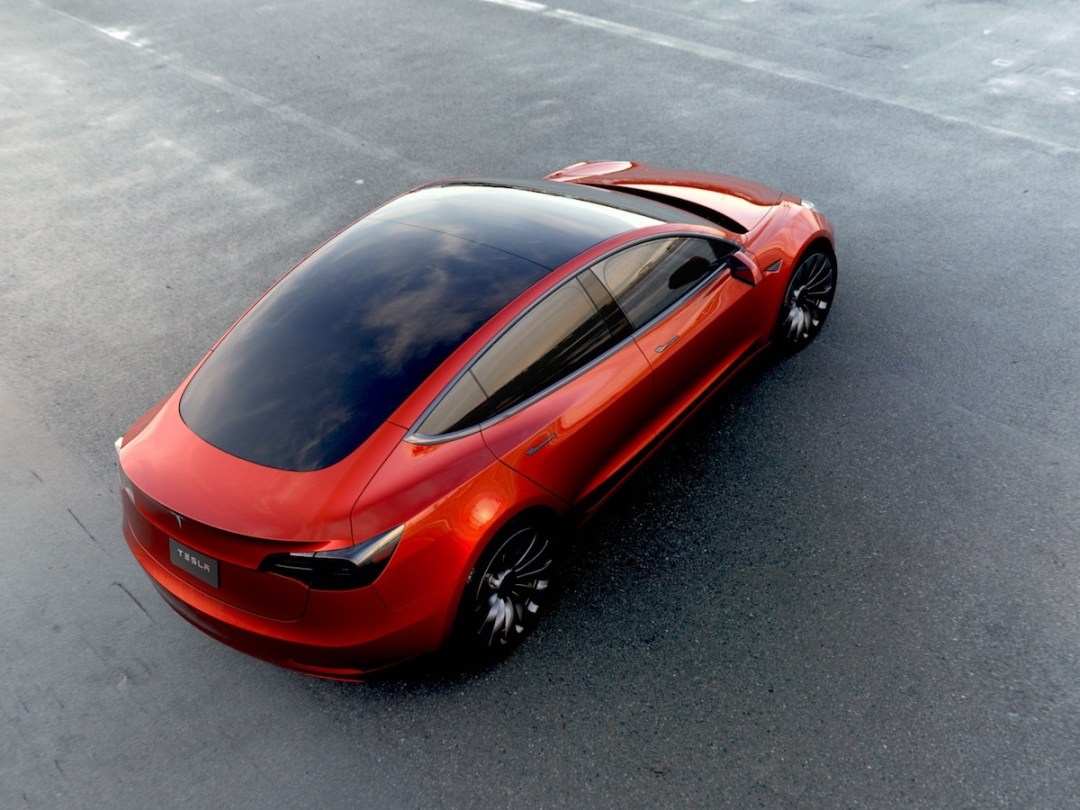 If you stayed up super late last night (or woke up super early this morning) to watch the Tesla Model 3 unveiling, then you saw what could be the mainstream electric car of the near-future. And prospective buyers are lining up in droves.
Approximately 200,000 people have already forked over US$1,000 (or international equivalent) apiece to pre-order a Tesla Model 3, with the cars slated to begin deliveries at the end of 2017. Tesla CEO Elon Musk said onstage at the reveal event that more than 115,000 had been pre-ordered already earlier in the day, and the total keeps climbing.
As Tesla explained in a blog post last month, deliveries of the compact sedan won't necessarily be in purchase order: they'll begin on the west coast of the United States before rolling out across the nation – and existing Model S and Model X owners get priority deliveries, too. Down the line, Europe and other countries will begin seeing their own deliveries.
The Model 3 is Tesla's cheapest car to date by far, and it starts at US$35,000 (about £24,400) for the base model. Musk says the company believes the average selling price for the car, with options, will be about US$42,000 (about £29,500), so he projected about US$7.5 billion (£5.27 billion) in future sales based on an earlier pre-order tally of 180,000 cars.
Now it's more like US$8.4 billion (£5.9 billion). That's a lot of money. Even the pre-order cash is significant, coming out to approximately US$200 million (about £141 million) in money already sent in to secure a place in line. Musk says they'll "need to rethink production planning" in the face of all this interest.
And demand doesn't seem to be slowing down dramatically. Musk tweeted that "the wait time is growing rapidly," and if you weren't one of those 200,000+ initial people, chances are good that you'll be waiting a long time to park a Model 3 in your garage. Still, better late than never if you've got the interest (and cash to spare).