TomTom Start2 budget sat-nav incoming
TomTom has launched a follow up to its "Start" budget sat-nav, fittingly named the Start2, packing even more into its diminutive frame than its predec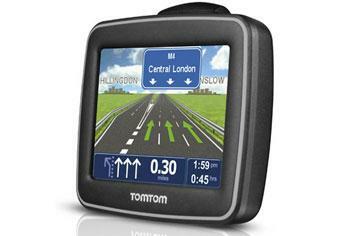 TomTom has launched a follow up to its "Start" budget sat-nav, fittingly named the Start2, packing even more into its diminutive frame than its predecessor.
While there's very little difference between the two design-wise, there are plenty of new features to play with including advanced lane guidance for figuring out tricky junctions easier.
Users will also benefit from the new spoken street names feature helping you to keep your eyes on the road – even more important for those new to using sat navs.
As with the original Start, IQ Routes will be included to help calculate the best journey for your route depending on time and day of travel, getting you from A to B faster.
The Start2 is compatible with RDS-TMC traffic service for traffic info direct to the sat nav. It'll even help you choose an alternative route, but you will need a separate receiver and subscription to take advantage.
Aimed at the entry-level sat nav market, the Start2 packs the same simplified menu as its predeccesor, with just two options of planning a route or browsing the maps offered.
You'll be able to pick up the Start2 from the beginning of April for £119 with UK maps, or £139 for Europeans maps.
Be sure to check out our Top 10 sat-navs and see how it compares with our favourites.