TomTom turns to the dark side with Darth Vader voice download
TomTom has turned to the dark side, and added Darth Vader to its rosta of famous figures providing voice instructions for its range of sat-navs.Vader'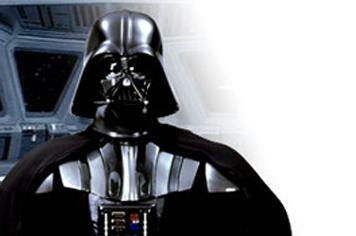 TomTom has turned to the dark side, and added Darth Vader to its rosta of famous figures providing voice instructions for its range of sat-navs.
Vader's breathy tones can be yours for £7.95, and will be accompanied by original sound effects from the film, including light sabre swooshes and the Imperial March music.
Luke's father will give you instructions such as: "Turn around when possible – I find your lack of faith disturbing. Then turn left, sense your way", and "Left turn ahead, then go around the roundabout. The circle is now complete. Sith exit." See what they did there?
You'll also be able to download a Lord Vader map icon, start up screen wallpaper and official warning alert sounds too by the Dark Lord too.
But if Darth Vader isn't your idea of a relaxing, reassuring car buddy, TomTom has more Star Wars characters up its sleeve with C-3PO coming in June, Yoda in July and Han Solo in August.
Check it out on the TomTom website, and let us know below who you'd like to voice your sat-nav instructions.