What is Sonos Voice Control, and how does it work?
The ultimate Sonos Voice Control guide
Looking for a full, in-depth Sonos Voice Control guide? You're in the right place. Whether you're wondering what Sonos Voice Control is, how it works, or why you should be excited about it, we have all the answers about the wireless speaker and soundbar tech.
Perhaps you're on the hunt for one of the best Sonos speakers. Or maybe you've already got one, and want to know what untapped potential it's harbouring. Either way, it's all answered below.
What is Sonos Voice Control?
Sonos Voice Control is, as you've probably guessed, a voice assistant developed by Sonos. Before you roll your eyes at the thought of another attempt by a company to usurp Alexa, Google Assistant, and Siri (we're looking at you, Cortana), it's important to note that Sonos Voice Control isn't a smart assistant in the same category as the major ones we've just mentioned.
It won't tell you the weather, or go through your agenda. It also won't ping directions to your car's sat nav, or tell you how old Dwayne Johnson is when asked. Instead, Sonos' voice assistant has been purely designed to provide easy, hands-free operation of your Sonos speakers, to save you the hassle of using your digits when you're otherwise occupied.
From cooking up a storm on the barbeque, to simply being too lazy to grab the remote from the other side of the room, a quality voice control feature will infuse your listening experience with the joy of convenience, so you can focus on tasks and/or relaxing instead. Not only that, but it's voiced by the smooth, dulcet tones of actor Giancarlo Esposito (best known for his role as Gus Fring in Breaking Bad).
Oh, and if you'd also like the traditional cleverness of a voice assistant, you can also set up Alexa as normal and have that running at the same time. Google Assistant, while supported, will, unfortunately, require you to turn off Sonos' own assistant. Why can't everyone just get along?
Which Sonos speakers have Sonos Voice Control?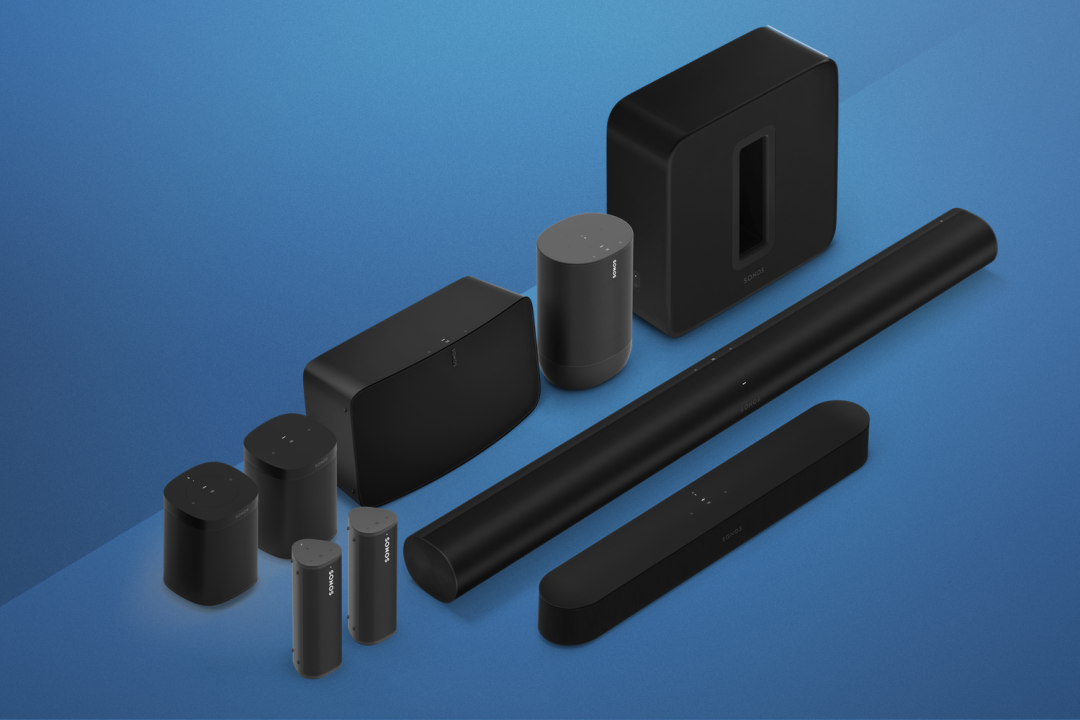 At the time of writing, the Sonos devices that support voice control are:
Read more: Sonos Era 300 vs Era 100: what's the difference?
Which music streaming services work with Sonos Voice Control?
Sonos Voice Control is currently compatible with Apple Music, Amazon Music, Deezer, Pandora, and Sonos Radio. Unfortunately, Spotify and YouTube Music users are left out, for the time being at least.
How does Sonos Voice Control work?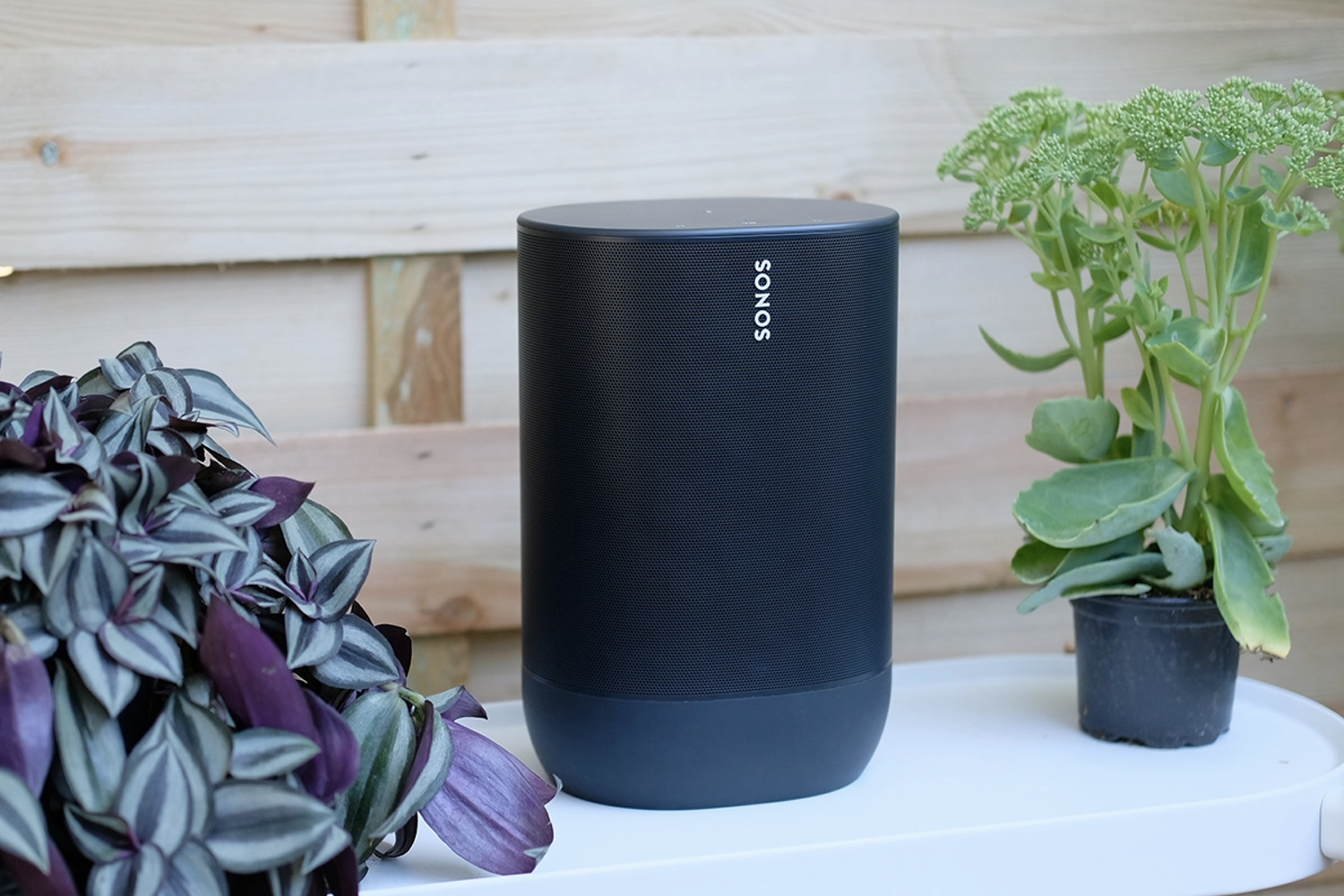 The first thing to note, is the fact that Sonos Voice Control processes everything directly on the speaker itself, which means that none of your voice recordings are uploaded to the cloud. While this might not be a big deal to some people, privacy advocates will surely prefer this method.
Anonymity aside, this setup also means that Sonos Voice Control is capable of strutting its stuff on devices like the Sonos Roam and Sonos Move, even when they're rocking their respective Bluetooth modes. The simple "Hey Sonos" command is all you need to activate the assistant, followed by your instructions. You can command it in various languages too, for an even more natural experience.
What does Sonos Voice control do?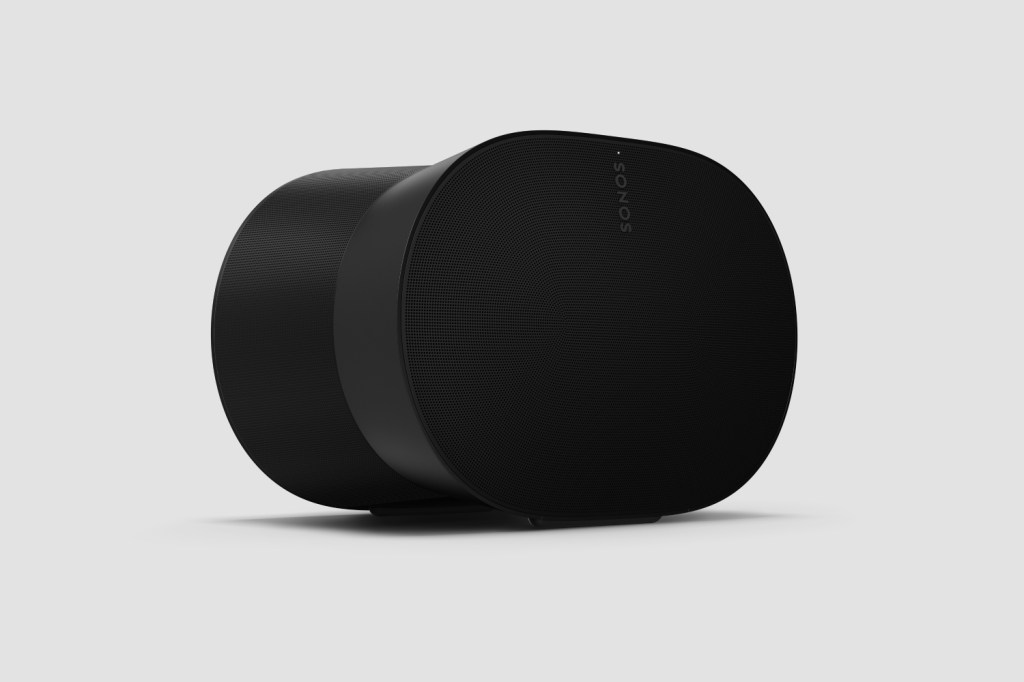 So with the scene set, what can you actually do with Sonos' voice assistant? Well, naturally, you can ask it to play or pause music, and turn the volume up or down. You can also ask it to play desired songs or playlists, or get more technical by specifying which speaker/zone you want it to play on.
"Hey Sonos, play smooth jazz in Living Room" will, for example, do exactly what you'd expect, gracing your lounge with delightful saxophone tones. You can also ask Sonos Voice Control how much battery a particular device has left, turn features on and off, and even ask it what it can do if you want a recap of all the different functions available.
Feel free to check out Sonos' official guide for all the available voice commands if you fancy some extra reading.