Toshiba SX900 and SX500 HD pocket camcorders unveiled
Toshiba has unveiled the SX900 and SX500, two new addtions to its Camileo pocket camcorder range.Both offering full HD recording, you'll be able to sh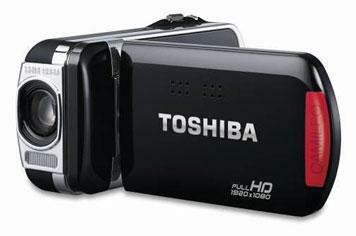 Toshiba has unveiled the SX900 and SX500, two new addtions to its Camileo pocket camcorder range.
Both offering full HD recording, you'll be able to shoot at 30fps at 1080p resolution or 60fps at 1080i, and even be able to capture footage in seriously low light conditions too, down to as low as 3 lux on the SX900.
The difference between the two models is demonstrated in their names – the SX900 features a 9x optical zoom, while the SX500 packs a lower 5x zoom. Both benefit from a 12x digital zoom as well.
You'll also be able to snap stills in 14 megapixels on the SX900 and 10 megapixels on the SX500, with face recognition up to 12 faces included as well.
Both the SX900 and SX500 will be available in July with pricing to be confirmed – we'll bring you all the details as soon as we get them.
In the meantime be sure to check out what we thought the Tosh's previous Camileo S10 and H20 pocket camcorders when we tested them last year.