Video review – HTC Legend
HTC unleashed a triple dose of handsets at MWC in Feb, one of which was the Hero's successor and the boldly named Legend. And we've wasted no time in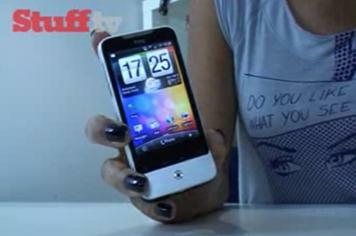 HTC unleashed a triple dose of handsets at MWC in Feb, one of which was the Hero's successor and the boldly named Legend. And we've wasted no time in getting it in front of the camera for a video review.
HTC has very good reason to be confident about its new handset though. It comes packing the latest version of Android and HTC's Sense UI, and is clad in an aluminium unibody, creating what looks like the end result of a beautiful relationship between a Macbook Pro and a Hero.
Throw in a 3.2in capacitive AMOLED touchscreen, 5MP camera with AF and flash, 3G, WiFi and GPS and we can forgive it for packing a measly 600MHz processor. In its defence the Legend is pretty speedy, but it's just a shame HTC didn't choose to equip it with a 1GHz Snapdragon processor, which seems to be the standard for smartphones these days.
So make sure you check out our video review and tell us what you think in the comments below.