Video review – Samsung Genio Slide
Samsung's Genio series stepped on to the budget mobile scene back in 2009 and has had cash-strapped, phone fanatics with a commitment to social networ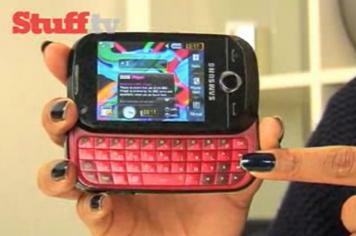 Samsung's Genio series stepped on to the budget mobile scene back in 2009 and has had cash-strapped, phone fanatics with a commitment to social networking in its sights ever since.
We've got a video review of the latest addition to the series so you can see for yourself whether it's more social networking savvy or just another bargain basement handset jumping on the Facebook/Twitter/*insert social network here* bandwagon.
Its spec list includes a slide-out QWERTY keyboard, Wi-Fi, 3G and a 3MP camera. But it's the inclusion of BBC iPlayer that puts the Genio Slide on a much higher platform than its similar specced counterparts.
Want to know more? Be sure to check out our video review. While you're at it, be sure to read our review too.