Wearables Week: the Rufus Cuff brings your Pip-Boy 3000 one step closer to reality
This crowd-sourced smartwatch is the the hulking behemoth of the wearable world
The Rufus Cuff smartwatch's name alone hints at its beefy proportions, but you can't quite appreciate just how big it is until you see it hugging a wrist.
With a 420×240 3in TFT display, it absolutely dwarfs the rest of the smartwatch world and looks like it was custom built for the likes of André the Giant and Shaquille O'Neil. Think Fallout 3's Pip-boy module running Android 4.4 KitKat, and you've got the right idea.
From the side, its angular strap, or cuff, is lifted straight from The Jetsons' universe, and we can't imagine receiving anything but strange, terrified looks if we were to tap away on its screen in public. Hell, it's imposing enough to make a few babies cry, but that can't be helped.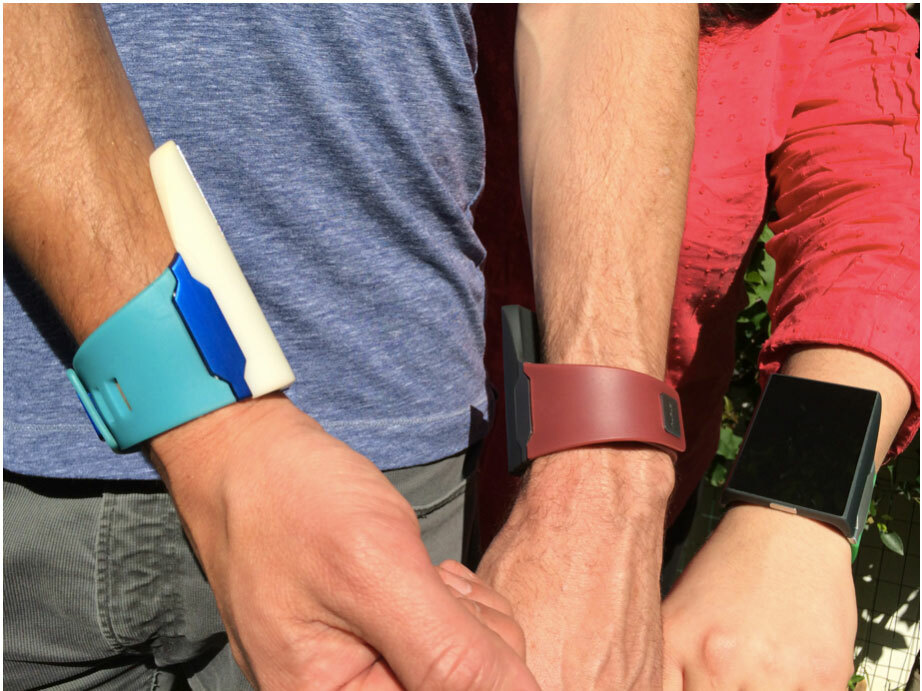 So, we've established that it's big. As in, Big. But what else has the Rufus Cuff brought to the already crowded smartwatch table, besides its own gravitational field?
Well, it's got access to the full Google Play Store for starters. Apps, games, music, movies – the whole lot. That's an impressive feat for a smartwatch, and it's all thanks to the phone-like size of the screen, which will actually allow you to play games and use apps without obscuring everything with your fingers.
The larger screen also means you've got access to a full Android keyboard, making this the first smartwatch you can actually use to respond to emails and messages with. A full web browser also means you can browse the wonders of the interwebs straight from your wrist.
Naturally it can also keep track of your steps and other exercise stats like speed and distance, and it's even got a front-facing camera and microphone for video calls.
Chuck in 16GB of storage, an LED flashlight, forgotten phone reminders and iOS and android compatibility, and we've got ourselves one of the most fully featured wearable devices around.
Sure you can't actually make calls on it independently of your phone as it lacks a SIM slot, but built-in Wi-Fi takes care of emails and browsing even when you're not paired up with your smartphone.
Plus you'll probably feel ridiculous enough playing Candy Crush on it as it is, let alone holding it up to your face Dick Tracy style. Do you actually enjoy making babies cry? Of course not.
The Rufus Cuff can currently be snapped up on indiegogo for the earlybird price of US$230. Its creators are looking for a substantial US$250,000 total to make it a mass-produced reality, so if you want your wearables to go all out then you'd better show your support.