White Google Nexus 4 coming soon with Android 4.3?
Rumour mongers claim to have obtained a pearly-finished Nexus and say it will be launched with new version of Android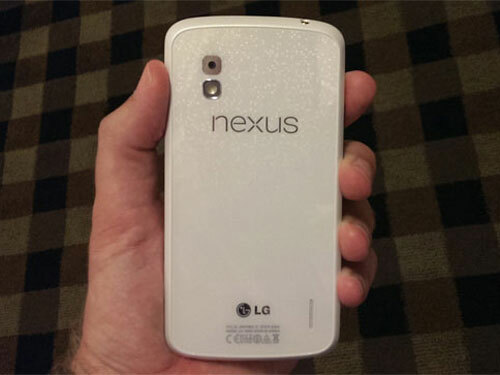 We first heard rumour rumblings about a white Google Nexus 4 all the way back in January – and now we know more. Apparently the phone is real, it's coming soon and it'll have Android 4.3 on board.
Android And Me claims to have got its mitts on the white Nexus 4 at Google I/O. The site claims it's exactly the same as the black version out now (read our review here), and that it will appear on the Google Play store on 10th June.
The site also says it has learned that Android 4.3 will be on board. This will likely be a minor update to the software and will be pushed to other Nexus devices around the same time. Don't expect fireworks, basically.
[Via Android And Me]
You might also like
Google Glass gets Facebook, Tumblr and Twitter apps
5 of the maddest game controllers
Microsoft Surface Pro vs Apple MacBook Air 11in