Wi-Fi-toting Sony NEX-5R revealed
Sony's latest compact system camera boasts app support and a faster new autofocus system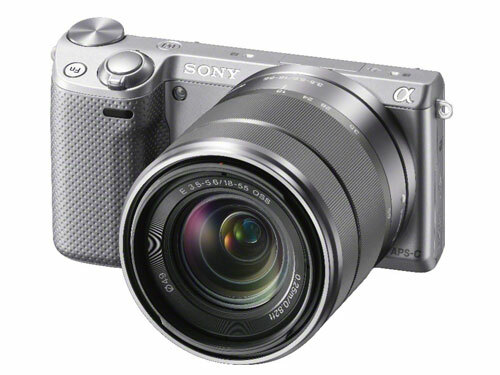 Sony has announced a new addition to its line-up of compact system cameras. The NEX-5R is outwardly similar to the existing NEX-5 (read our review), but sports a handful of standout additions to the feature list.
There's a new 16.1-megapixel CMOS sensor, but perhaps more interesting is the addition of Wi-Fi and a newly-developed autofocus system. Wi-Fi allows you to wirelessly back up shots to a computer, or transfer them to a smartphone or tablet running Sony's PlayMemories Mobile app. If your TV has DLNA or Wi-Fi Direct, you can share photos directly to it.
We'd expect any Wi-Fi-equipped camera to do those things, but PlayMemories Camera Apps is more unusual: it actually lets you add more features to the camera, including Picture Effect+, Bracket Pro, Multi Frame NR and Smart Remote Control at launch. Of course you might ask why these things aren't installed on the camera by default, but we'd imagine the real benefit is that Sony can add more of these feature apps in the future (in fact Cinematic Photo and Time-lapse are already on the way).
The new Fast Hybrid AF autofocus system is unlike any available on a compact system camera thus far, combining phase detection and contrast detection AF: the first detects the distance to a subject and the second then kicks in to confirm a precise, fine focus. It's not available on every NEX system lens just yet, but Sony says firmware upgrades should help increase the number over time.
The Sony NEX-5R will go on sale mid-October, with a price TBC.
You may also like
Sony 84in 4K Bravia TV coming this year
Four new ultraportable notebooks from Asus