Wii U pre-orders open
The Wii's successor the Wii U, can be pre-ordered in the UK now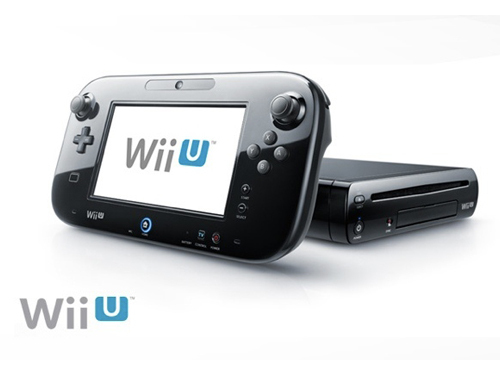 Nintendo's latest console, the Wii U, can now be pre-ordered from your local retailer ahead of its November 30th launch date.
A quick look at Game reveals the Wii U will cost £259 for the no-thrills Basic model that comes in an iPod-matching shade of white. For this, you get 8GB of storage and one of those fancy tablet controllers.
For £309, you can get your mitts on the black Premium daddy version, which quadruples the memory storage to 32GB and gives you a 24-month subscription to the Nintendo Network. You also get an HDMI cable and a GamePad charging cradle in the box so you can connect to your swanky TV and keep the controller from running out of juice.
According to Amazon, you get the Wii's sensor bar in the pricier Premium kit but not Basic. We've approached Amazon for clarification because neither Wii U was allegedly meant to get one. A copy of Nintendo Land comes in both bundles so you have something to play when it arrives, although you could go for a bundle pack if you're set on a spot of Mario or Call of Duty: Black Ops 2.
Amazon.com is also accepting pre-orders, but we've seen reports that the online retail giant isn't actually stocking the device.
[via Amazon.co.uk]
You might also like
HP Windows Phone 8 device on the horizon?
SARTRE project auto drives your car as part of a road train
Stuff Office Cat's Diary – 14/09/12