Win an amazing Sky 3D package and LG 3DTV!
Get the goss on all the latest 3D tech in our 3D Zone and you could even be the proud owner of some of it!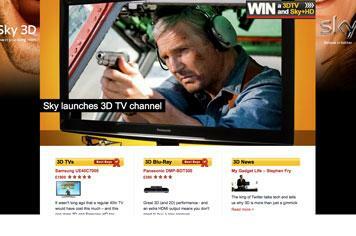 Want to get the lowdown on all the latest 3D tech? You're in luck, my friend, because we've herded all the latest extra-dimensional goodies into one place for you.
We've teamed up with What Hi-Fi Sound and Vision to produce the 3D Zone, where you can find reviews of all the latest 3D tech to drool over.
Not only that, but we're also giving you the chance to win a 47in LG 3D-ready TV, Sky+ HD box with free standard installation, plus one year's subscription to Sky's top package including Sky's 3D channel!
Check out the 3D Zone now to enter the competition and browse bundles of 3D tech!