Windows 8 price details announced
Want to know how much Windows 8 will cost? Here's the skinny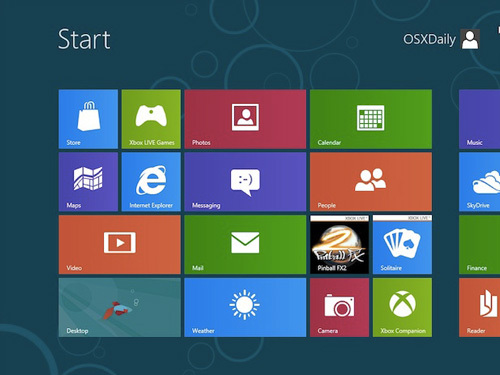 Microsoft has revealed just how much a copy of its latest operating system, Windows 8, will set you back – if you live in the US.
On the Windows Team Blog, Microsoft has let slip that a packaged DVD version of Windows 8 Pro will set you back $70 (£44) if you pre-order at "select retailers", which includes Amazon, Staples, Best Buy and the Microsoft Store.
If you can wait until the launch date of October 26th, though, you can upgrade online via Windows.com for $40 (£25) – a price more in line with your average OSX update. If you're happy to not receive a disc and move away from Windows 7, this upgrade offer runs until the end of January next year.
Alternatively, if you purchase or have purchased a Windows 7 PC since June 2nd, 2012, a Windows 8 upgrade could be yours for $14.99 (£10). Got all that? Good.
Microsoft has also thrown out a few links to manufacturers including Sony and Asus, revealing that a slice of Windows 8 goodness in a laptop starts at $450. Sadly, no word on the price of the Surface RT and Surface Pro tablets or when Windows 8 will arrive in the UK.
[via Microsoft]
You may also like
Apple iPad Mini to launch on October 23rd?
Apple iPad Mini rumour round-up
Microsoft Office 2013 is ready for Windows 8