Windows Phone 7 launch – HTC Mozart, HTC HD7 & HTC Trophy
HTC blasts in with 3 new Windows Phone 7 handsets for the UK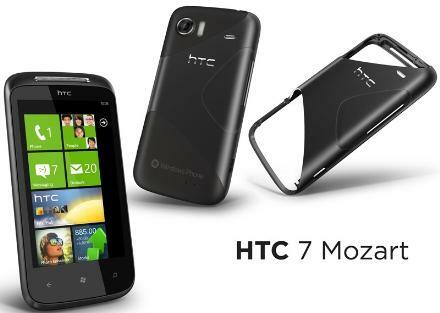 HTC has unleashed a torrent of Windows Phone 7 handsets on the world, but only these three will be hitting UK shores…
HTC 7 Mozart Exclusive to Orange
Although not an actual Austrian musical prodigy, the Mozart's specs are certainly music to our ears. An 8-megapixel camera is complemented by a xenon flash and capable of HD video recording. It also boasts a gorgeously solid aluminium unibody shell (à la the HTC Legend), which wraps around its 3.7-inch capacitive display.
HTC HD7 Exclusive to O2
The HD7's a direct descendant of the successful HD2, rocking the same 4.3-inch touchscreen and 1GHz Snapdragon processor. However, it has the added bonus of 720p hi-def video recording and 8GB of built-in storage. Annoyingly, it'll be released in the US with 16GB of storage – but us Brits can take heart from the fact that we'll get it first.
HTC 7 Trophy Exclusive to Vodafone
Whilst sharing the Mozart's 8GB of built-in storage and HD video-recording capabilities, the Trophy makes do with a 5-megapixel camera, a standard LED flash and no sexy aluminium construction. On the other hand, we have been promised that this will be the most competitively priced HTC handset announced – good news for those of us who want a slice of the sweet WinPho7 pie but can only afford peanuts.
Related stories
– Windows Phone 7 launch – Samsung Omnia 7
– Windows Phone 7 launch – LG Optimus 7
– IMHO – Windows Phone 7 needs a hero handset
– Rumour Mill – all the Windows Phone 7 handsets