App of the week: PixaMotion review
Make Android snaps move like Harry Potter's with this easy to use photo animator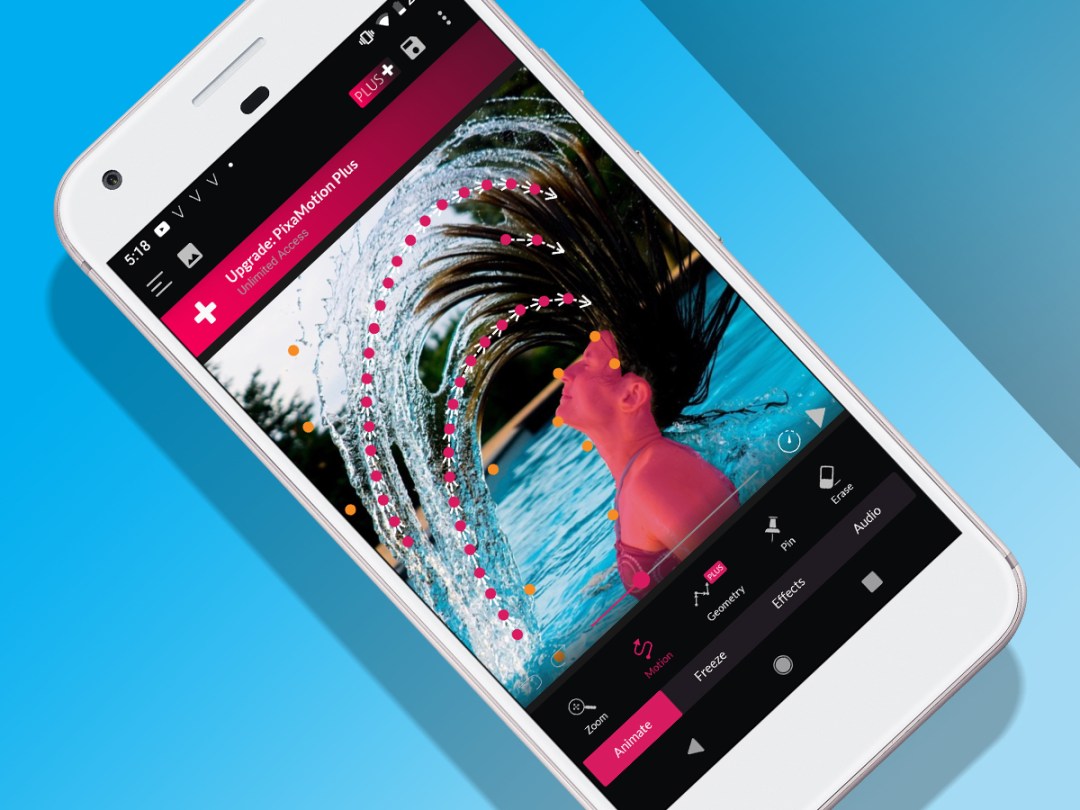 People are easily distracted. They like things that move. In an age where screens are everywhere, and GIFs splatter social media like pigeon droppings on London's streets, you may reason your photography stills are no longer up to scratch. Fortunately, PixaMotion is here to help.
This app is akin to cinemagraph in reverse. Rather than starting with a video and freezing all of it bar the section you still want to move, PixaMotion works the opposite way. You load any still image you want – from photograph to illustration – and set about turning it into an animated treat that'd make even Harry Potter's head turn.
Get animated
It's clever stuff of the kind that would once have required a team of animators, and computers as big as a fridge. Here, though, you can get going in seconds.
The basic principles of PixaMotion involve motion sequences, pinning and masking. Defining animation is simply a case of dragging arrowed pathways across your picture to detail the direction you want those areas of the image to head when you prod play.
Clever warping technology smoothly animates those parts of the image – and everything else. So to stop your miniature masterpiece becoming an abstract horror show, you use pins to outline areas you want to stay put, or paint out sections with a mask. Zooming enables you to be very precise, carefully refining your animated snap until it's perfect.
Déjà vu Déjà vu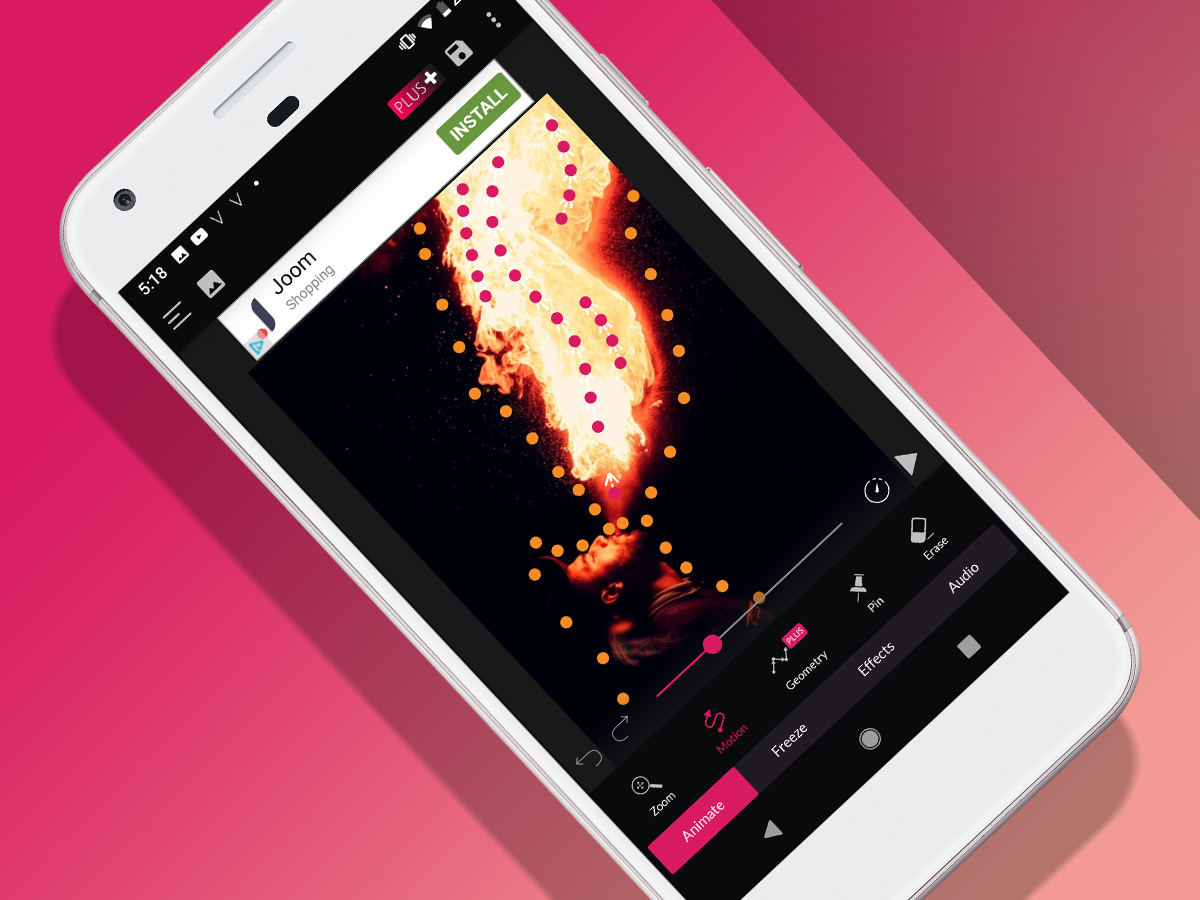 If you're thinking this sounds a mite familiar, you're right – it's like someone saw Plotaverse and hurled it into a photocopier. Usually, this would be an argument to avoid PixaMotion – but Plotaverse started out really rough on Android, and it's never meaningfully improved.
That's not to say PixaMotion is perfect. In its free incarnation, the pop-up ads are irritating and frequent. Also, the animated overlays (mostly weather effects) are more cheesy than convincing, and the (fortunately optional) wobbly camera effects seem designed to make you hurl.
But PixaMotion has plenty going for it: Pixabay integration means you have countless images to experiment with; drafts can be saved to your device; and the toolset is responsive and usable. Zero marks for originality, then, but there are enough positives here to sneak a Stuff four-star rating.
PixaMotion is available for Android. The app has also been released for iOS.
Stuff Says…
You might have seen it all before, but PixaMotion brings a smart concept to Android in usable and polished form
Good Stuff
Dead easy to use
Saves work-in-progress drafts
Access to loads of stock photography
Bad Stuff
Painfully derivative
Annoying ads