App of the week: TypeShift review
A new and rather fab TYPE of word game where you SHIFT rows of letters. Or something.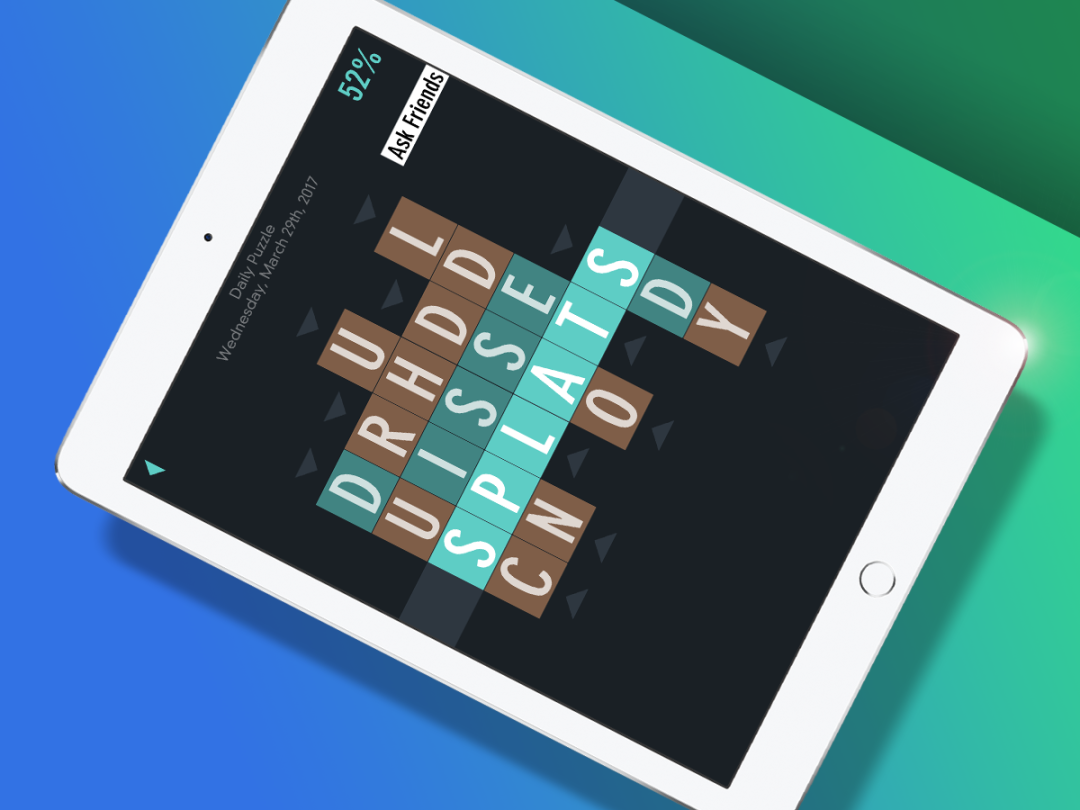 Zach Gage's previous word game was the excellent SpellTower. It subverted the mighty wordsearch by smashing it into a well-based action puzzler, and demanded quick thinking under pressure. TypeShift is an entirely different beast – a thoughtful lean-back affair that echoes classic newspaper crosswords, cleverly reimagining them for modern mobile play.
Each puzzle comprises a grid of jumbled letters. You wrench order from chaos by dragging columns of letter tiles up and down until you create a word in the centre row, which is confirmed with a satisfyingly meaty click.
Tiles of found words change colour, and the aim is to use every tile. Manage that and you briefly bask in your genius before a new, tougher challenge is hurled your way.
Cross words
TypeShift eases you in gently. Early puzzles have small grids with obvious words. Gradually, the game ramps up in difficulty. It also helpfully outlines how stupid you are on completing a puzzle.
'Core' words are listed, showing how quickly you might have triumphed, had you realised 'patch' and 'worth' were in the mix, rather than 'winning' through chancing upon combinations of letters that'd make even the hardiest lexicographer curl up into a ball.
As you start tackling tougher puzzles (many additional sets are available via cheap IAPs), getting to the completion screen can be tricky. Although tiles yet to change colour provide guidance regarding potential next steps, you can sometimes be left flailing with a single word to go.
A hints system assists to some extent (although the hints are consumable). Otherwise, depending on your mindset, you might then consider TypeShift playful or frustrating, as you methodically try combinations of letters, or abandon a game for a while, hoping a solution might pop into your head as you work on other things.
Give us a clue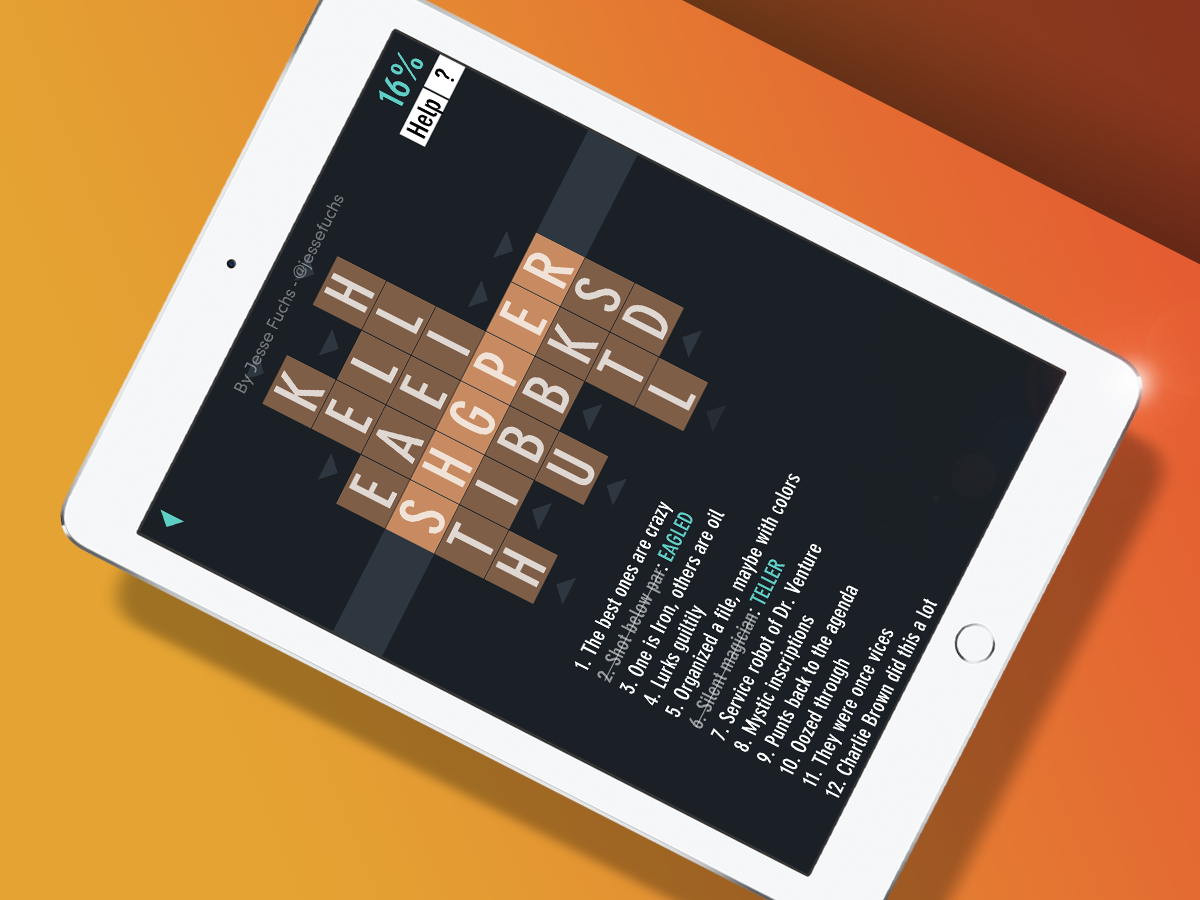 Players hankering for extra focus in the puzzles will gravitate towards an additional mode: clue puzzles. This adds another element from crosswords: having you find words to match short – and often opaque – clues.
In clue puzzles, letters helpfully vanish if they're not required for remaining clues. This is an interesting contrast to the standard game, because you feel like you're barreling towards a conclusion rather than wracking your brains trying to locate a missing word.
Still, in either incarnation TypeShift is a success. It may lack some of the accessibility of SpellTower, and occasionally make you want to take out your rage on a perfectly innocent dictionary, but it's one of the most thoughtful word games around.
Unusually, it works in long blasts and short sessions alike, and is equally at home on any screen size. Just remember your victories when opening one of the trickier puzzles, only to face rows of letters that look like the output of a drunk novelist with writer's block who's despairingly hammered the keyboard with their head.
TypeShift is available for iOS. An Android version is planned.
Stuff Says…
A smartly conceived title that offers compelling new twists on finding words within a jumble of letters
Good Stuff
A rare fresh take on a decidedly crowded genre
Clue puzzles add a superb extra dimension
Thoroughly modern, responsive interface
Bad Stuff
Low replay value for completed puzzles
Previous daily puzzles don't remain available